Halloween may be a cringe-worthy time of year, but it can also reveal people's true colors.
The folks at the anti-choice Susan B. Anthony List, for instance, carved up this jack-o-lantern yesterday. If there's a more terrifying Halloween nightmare than having your womb occupied against your will by a fetus with an oddly large hand, I don't know what it is. This is the kind of sentiment you'd think the anti-choice movement would try to downplay. But I guess since they were among like-minded people at a work lunch, they felt free to let their forced birth flag fly high. [Via]
And then there's this photo from last year's staff Halloween party at the law firm of Steven J. Baum.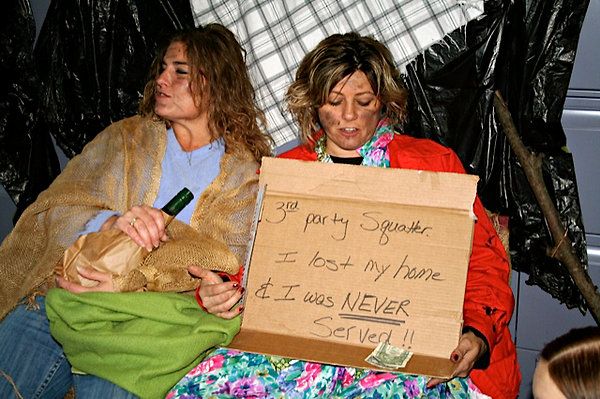 The firm is known as a "foreclosure mill" firm because it represents banks and mortgage lenders, including all the big ones like Citigroup, JPMorgan Chase, Bank of America and Wells Fargo, as they foreclose on homeowners. The annual party is apparently taken as an opportunity to mock the folks–"invariably poor and down on their luck"–who they are evicting from their homes.
There's no commentary I can add. Appalling doesn't cut it.