This is a joint post by Jos and Lori.

Given the last time Jos noticed Thought Catalog existed was when they published an article about Slutwalks that began, "I've never really understood feminism," it's pretty obvious their list of the 6 types of feminists is an attempt to bait the Joyless Pseudo-Intellectual Feminists.
So, of course we're going to take the bait. The problem with the piece isn't that it tries to say something slightly critical about feminists these days, it's that it tries to do so and fails. And let's be real: as Amanda Marcotte pointed out this morning, it's a bit lazy. If you really want to make a list about the different kinds of feminists there are, at least make it exhaustive!
With that in mind, we set out to do just that. So without further ado, we present to you the list as it could have been compiled, complete with the TRUE different types of feminists there are, in the estimations of these two feminists (who happen to be the "types" of feminists who don't actually believe there are "types" of feminists, and certainly not that there are only 6 of them, but who are also the types of feminists who are just snarky enough to write an entire post of satire to make this point):

1) Miserable bitter feminists. You know the ones. Even on birthdays, they can barely eek out well wishes. And no matter what is going on around them, they never ever EVER dance.


2) Slutty feminists. Maybe they love porn, maybe they hate it, but one thing is clear: they fuck a lot.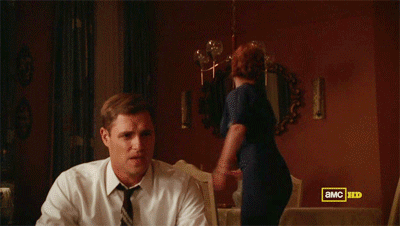 3) Self-hating feminists. These are the kinds of feminists who just wish they were men. They clearly have teh penis envy. Maybe that explains why they continue to insist on smashing the gender binary with such passion and thoughtfulness.


4) Feminists who sit around blogging all day and don't do shit else. They're too busy sitting at home with no pants on to speak out against slut shaming and "rape cops," stand up for abortion access, get sexist, racist ads pulled, and generally kick ass.


5) Lazy young feminists and scolding old feminists. You know the generational divides are absolute and there's never any productive collabs and dialogue.


6) Whitegrrrl feminists. They have white girl problems. They're too busy navel gazing to actually offer a gender analysis. And we'll say it again, feminism's a totally white, American thing that doesn't involve the voices of people of color.
7) *BONUS* Feminists who group other feminists into totally irrelevant categories that have been spewed in the media for decades cause it's, like, so edgy and hip.
Also check out Amanda Marcotte's list of different types of non-feminists. Seems Amanda is an I Will Cut You Feminist.