Apple removed an iPhone app from its App Store this morning that claims to "cure" homosexuality after coming under fire for approving the controversial app.
The app had previously received a 4 rating from Apple, which is meant to indicate it contains "no objectionable material" according to Slashdot.
While many rushed to condemn the contents of the app (146,000 outraged people signed the change.org petition decrying it), some took the opportunity to call for a sort of "freedom of speech" for the software behemoth, suggesting that Apple should have the right to approve any app without facing moral questions about its content.
I disagree. Here are three reasons why the "cure gays" app should have been banned by Apple to begin with.
1) It's false advertising. The app is put out by a ministry group called Exodus International and seeks to promote the "ex-gay" movement by promulgating the testimony of people who claim to have been cured of homosexuality through Christ. The target audience for the smart-phone app, its makers say, are "homosexual strugglers." The idea is to teach gay people that they have a choice when it comes to their sexuality, a choice to choose "freedom from homosexuality through the power of Jesus." The thing is, science has proven over and over again that the origins of sexuality are a lot more complicated than that. At least one person has written a public and detailed account of how the app failed to turn him straight, and something tells me there are a lot more testimonies like this one out there. The first and most obvious reason Apple shouldn't have accepted the app is that it doesn't work.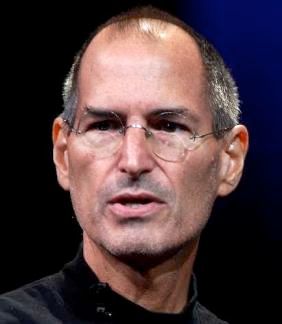 2) It's hypocritical. Brett Michael Dykes points out on Yahoo that "providing a tech platform for a particular spiritual or ideological movement doesn't signify an endorsement of its point of view." But in the past Jobs has made it clear that he's not averse to making ideologically-driven decisions about apps in the past, most notably in his comments about porn and censorship. Apple has famously rejected and/or banned apps because they were "too racy", with Jobs going so far as as to state that he believes his users want "freedom from porn".
There's no official standard being divulged, but a "cure gays" app seems significantly less moral than, say, an app featuring girl in a bikini (which has been banned by Apple in the past). The exception seems especially hypocritical given Apple's long history of supporting the LGBT community in other more explicitly political areas, such as opposing California's Proposition 8, removing the anti-gay Manhattan Declaration iPhone app, and offering domestic partner benefits, according to Truth Wins Out, a non-profit that fights anti-gay religious extremism.
3) It's dangerous. Apps like this have real-life consequences on the lives and laws that affects people around the world. Remember that "kill gays" bill in Uganda? While there have been conflicting reports about the bill's status, the Ugandan website ugpulse reports that the controversial Anti Homosexuality bill is one of several bills that Members of Parliament on the Legal and Parliamentary Affairs committee are set to debate when the House resumes business next week. Another report, from the government-owned New Vision, also said the bill would be debated next week. Bills like this, which purport to "protect the Ugandan traditional family and children", are often based on the premise that homosexuality is an inconvenient and completely "curable" condition. They use warped science and manipulative testimonies to depict homosexual behavior as a choice, so they can manufacture more hatred and anger towards folks that practice it. Having a world-renowned company like Apple condone an app that purports to "cure gays" lends credence to a scientifically devoid idea that can have dangerous, and even deadly consequences, in different parts of the world.
I'm glad Apple decided to pull the app. But the message sent by approving it to begin with was false, hypocritical, and dangerous, and they should take all measures to make sure nothing like it gets approved again.