**This is not a Beyonce thought piece.
When we were all having #Scandal withdrawal last Thursday night, Beyonce dropped a surprise album, complete with a video for every song. As Sesali wrote yesterday, about the "Haunted" video in particular, "I think King Bey used the scenes to push back on our (sub)conscious societal fears." The visuals for the album cover a myriad topics that have been on King Bey's mind all of these years.
And while the album did spark a big debate over whether Beyonce, who samples Chimamanda Ngozi Adichie's now famous TedTalk "We Should All Be Feminists," can self-identify as "feminist," for me the visual album game me new life.
Here are the reasons why in GIF form:
1. Disclosure: While I liked Beyonce before this album, I could never really connect with her. I always felt at arms length from her as an artist. This album allowed me for what seems like the very first time to see Beyonce, the person. For the longest time, I felt like Beyonce was always a little too polished, too perfect. She perfected the "fake" smile with the vacant eyes and that's all I really saw when I looked at her, aside from her talents as an entertainer. "Pretty Hurts," the very first track on the album changed that narrative for me; Beyonce shows us who she really is and I saw myself in her.
2. She defines "feminist" in the song "Flawless."
3. And in my imagination this is Beyonce stamping out the patriarchy:
4. She made me get up and dance. Life is stressful, and fighting for equal rights can get exhausting. Sometimes you just have to get up and dance.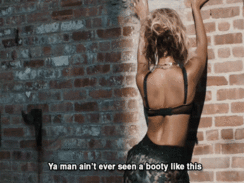 And then dance some more.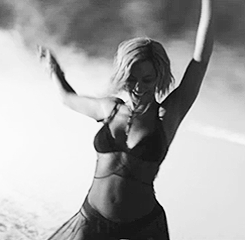 5. The track "Flawless" stands out to me as an ode to self-esteem. The hip-hop style boasting is perfect for my morning routine, serving as a reminder that self-love is key and that I'm a badass.
And sometimes you gotta let the folks know: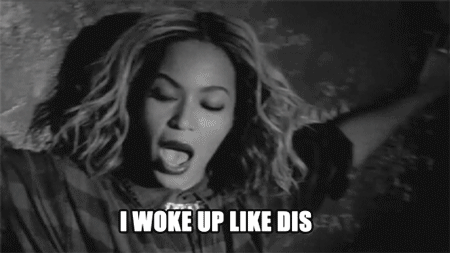 6. As with any art, we must approach it with a critical eye, but this visual album really just has some amazing images. It's not perfect and there are sure to be more Beyonce thought pieces in the next few weeks. But right now seriously all I can think about is that whenever the wind blows around Beyonce apparently her scarves just land perfectly on her head.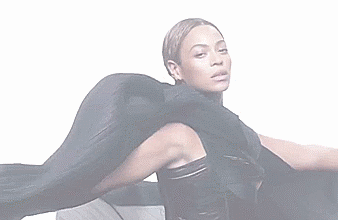 I guess this makes me an official member of the #Beyhive.