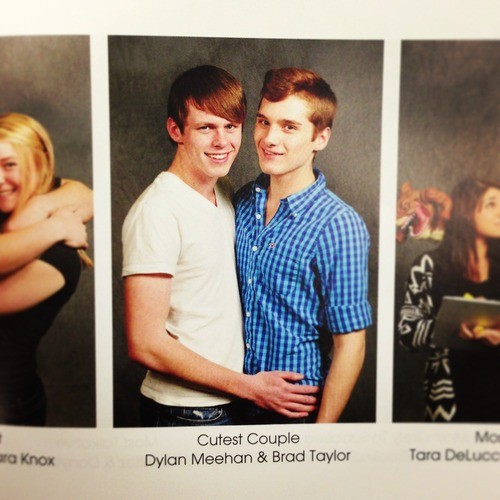 In the midst of so much daunting coverage of queer youth, including homelessness rates and suicides, this really warms my heart.
Brad and Dylan won the sacred "Cutest Couple" title for their senior class this year. According to HuffPo, they are the first same-sex couple to win the title at their school. And not only that, they're receiving tons of support and love from folks online.
There is hope for us after all.