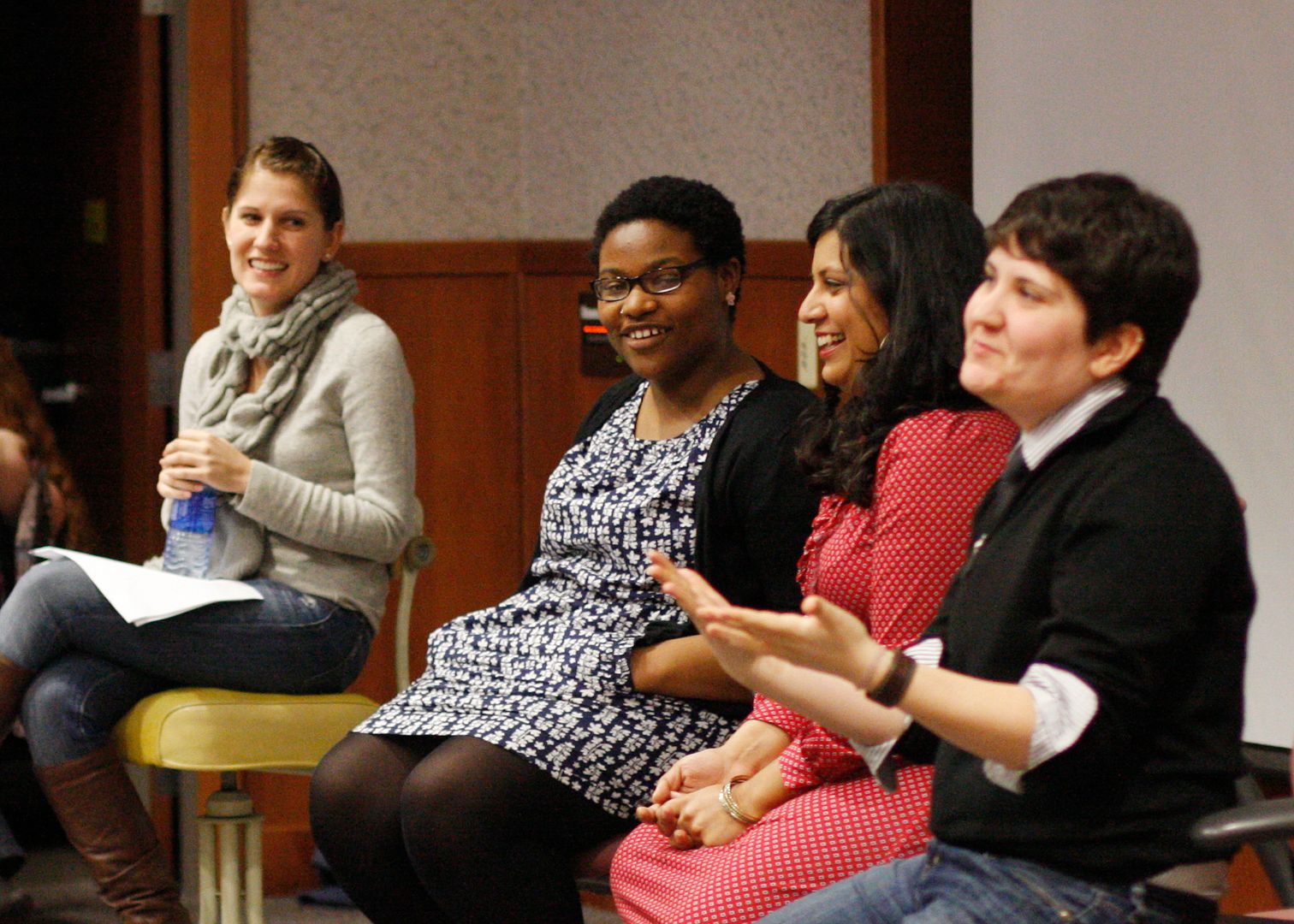 Love our content online, but find yourself wanting more? Got questions for your favorite feminist writers, but want to ask in person? Want to know how we do what we do here at Feministing? Or tell us about activism on your campus and how we can help?
Well, all of that is possible with the Offline and Unfiltered Feministing Tour. For three years, Feministing has been traveling to college campuses and community centers to meet with students, activists and professors to discuss the most important issues facing our generation. The tour has been a huge success!
But there's still so many of you we haven't met and this makes us sad! So bring Feministing to your school today!
The keynote panel features three to four out of our ten award-winning editors and contributors, covering a range of hot topics followed by a lengthy Q&A. We also invite a student panelist from your campus to bring a local perspective, after which we engage in a healthy discussion.
Depending on the needs and wants of your group, we can conduct interactive workshops on blogging and online activism or discuss a key issue that has come up in your student or community groups. We can talk about why feminism is important today and how each of us came to it. We would also love to come speak to classes individually, have dinner with students, or just meet and get to know people as part of our visit!
We work with a number of different budgets to suit a variety of groups' needs. If you're interested in bringing Feministing to your center, campus or organization, email us here (tpaperny[at]gmail[dot]com) for more information on fees and availability. The sooner you get in touch with us, the better — we're booking Fall and Spring events now! For more information, read about all the speakers and check out our speaking events page. Hope to see you at a panel soon!