Feministing is a labor of love – but it shouldn't be. In addition to blogging, our team of badass Contributors and Editors all have the equivalent of full time jobs (currently mine is grad school. I'm so tired). I believe the work of feminist blogs is valuable and vital – we share information and resources, create a space for community, alert readers to actions they can take that make real change, offer new ways to look at major issues… I could go on. And I believe this crucial work should be paid.
As the most widely read feminist publication ever, Feministing.com is a highly impactful part of this undervalued field. If you agree with me that we play an important role in the current feminist movement, please do what you can to support the site. Yes, this is a post where I ask for money. See that button on the left side of the page that says "Support Us"? If you click it, you can donate to the site. Your donation will go to support the work Feministing already does – providing an online community space, breaking news, insightful analysis and ways to take action, interviews – as well as supporting our dream of building the site into something even more kick ass.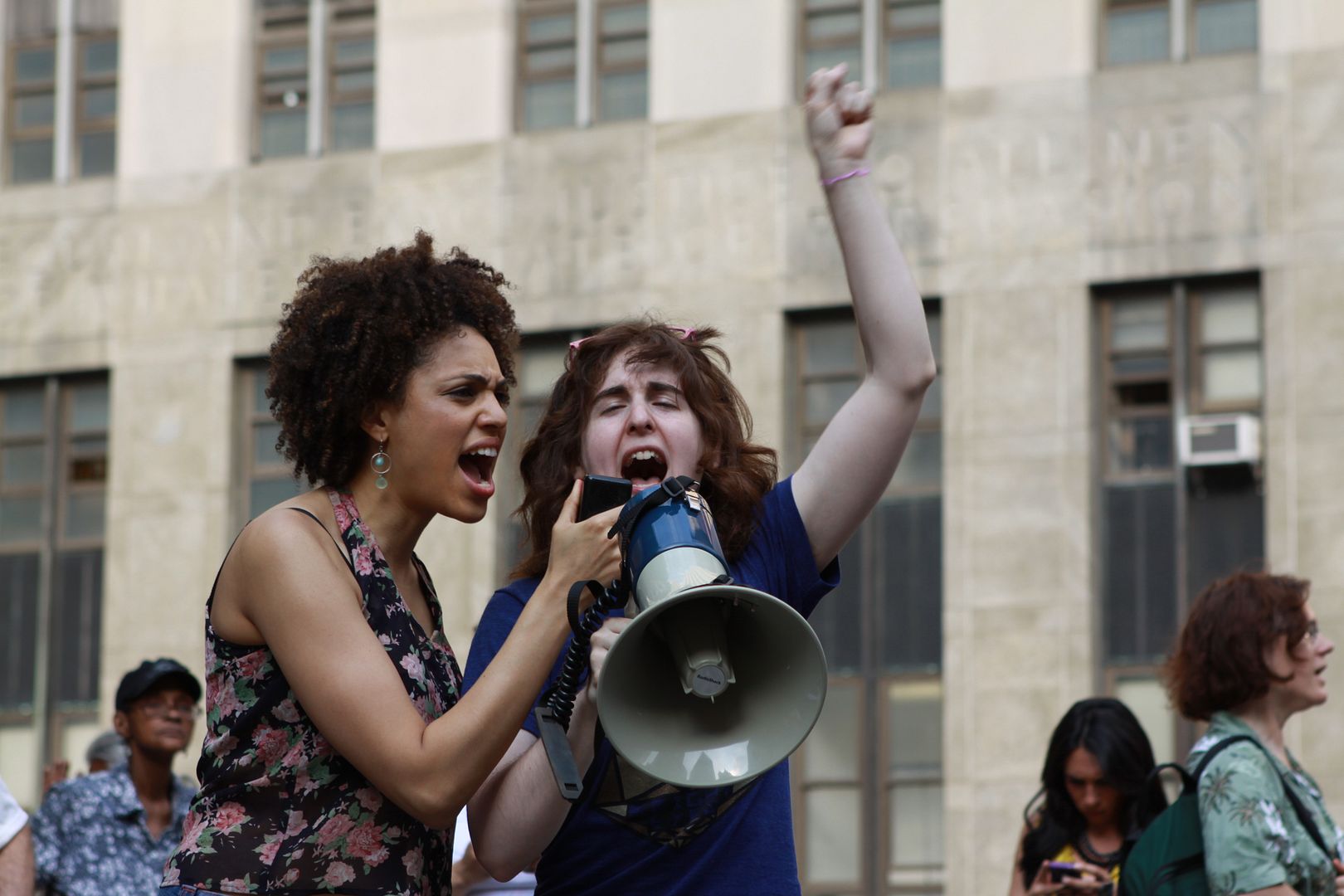 Feministing's had a huge impact in just the past year. We took the lead on covering racist anti-choice billboards that have been popping up around the country. One advertising company agreed to remove a billboard later on the same day we posted their contact information. Our writers didn't just cover the New York "rape cop" case – they organized the protest! One of the most exciting moments of the past year for me was when we front paged a Community post about the PA Liquor Control Board's victim blaming ads about binge drinking. The post took off, becoming one of the most read pieces on the site, ever. And of course the ads were removed a few days later. That's just the kind of victory you can come to expect from this site.
Feministing readers have an impressive impact when they take action together. Imagine if that action was directed at supporting the site. If everyone who read Feministing last month gave $5 we would make close to $2 million. We could really increase our impact with those kinds of funds, given what we're doing now on little more than ad revenue.
Please click "Support Us" and give what you can. We know times are tough – every dollar counts. If you have the resources and want to give a lot more, that's very appreciated too. Your donation won't be tax deductible, unfortunately. But it will go towards important infrastructure work, including possibly setting up a 501(c)(3) down the road so your donation can be tax deductible. Not to mention paying the crew who works for nothing but a year end bonus now.
Thank you!