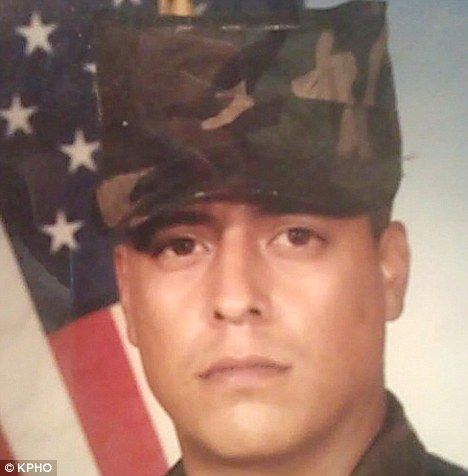 Last Tuesday I blogged about the fact that Sheriff Joe Apaio's obsession with immigration resulted in the commission of additional sex crimes. Thursday the Department of Justice issued a report that described Arpaio's "systemic disregard" for the constitution as well as his penchant for racial profiling and denying prisoners' rights. According to the head of the DOJ's Civil Rights division:
We found discriminatory policing that was deeply rooted in the culture of the department, a culture that breeds a systematic disregard for basic constitutional protections.
And today, Ernesto Atencio is on life support, after he fought with deputies in a Maricopa County jail over the weekend.  State Senator Steve Gallardo said of the case:
In light of the DOJ's report and the cases of discrimination in the jail and the fact that (Atencio) is a Latino, I think raises an eyebrow.
Atencio was is a 44 year old Gulf war veteran. The case is currently under investigation.