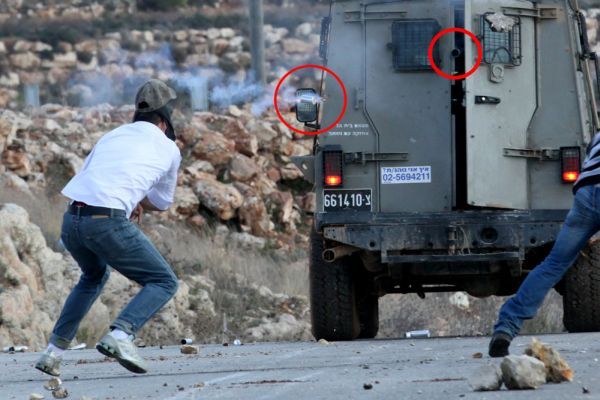 Mustafa Tamimi. Photo by Haim Scwarczenberg
If you spent your Saturday night doing anything other than watching the GOP Debate in Iowa, you have much more of a life than me. In all honesty, these Republican debates do work really well as comedy, so let's just pretend that I spent my Saturday night at a comedy show and not in front of a TV. Here's what you missed.
Basically, everyone hates the government, but at the same time really want to run it.
Everyone loves Israel, except for Ron Paul, who is consistently critical of the inappropriate lovefest between the US and Israel. He's kinda like that drunk uncle who talks about the gold standard 80% of the time and is right on the money  20% of the time.

On the other end of the spectrum, you have Newt Gingrich, who insists that Palestinians are an "invented" people. He invented them, along with supply-side economics, Ronald Reagan and "I Can't Believe it's not Butter."
Mitt Romney doesn't think it's productive to call the Palestinians an invented people and crap on the two-state solution, which Netanyahu (nominally) supports, but that's not because the Palestinians are actually human, it's more because it's not good diplomacy for Israel.

Romney really wants us to know that he and Netanyahu are BFFs. They are such good friends, in fact, that apparently Romney gets to call him a special nickname that sounds like Netanyahu but most certainly isn't Netanyahu.

Rick Perry thinks Gingrich's comments are a "minor issue that the media is blowing [poor word choice] way out of proportion."
Meanwhile, that same day, just hours before the Republicans (minus Paul) made rhetorical love to Israel, Mustafa Tamimi, a 28 year old Palestinian, died after the Israeli Defense Forces defied their own rules of engagement and fired a tear gas canister at his head from close range. Somehow, that never entered into the conversation.