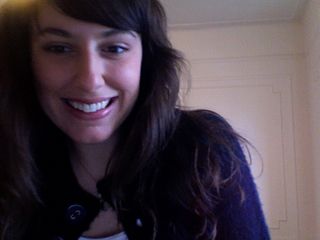 Today is Jessica Valenti's birthday!
Please join me in wishing our co-founder a very happy birthday. Do it here, or visit her blog and leave her some birthday love there.
I suspect she's hard at work on her forthcoming book Why Have Kids: The Truth About Parenting and Happiness, but I hope she takes a break to celebrate in style. Knowing Jessica, there will be wine and cheese involved. Probably in large quantities.
Happy birthday, Jess! We love you and we miss you!