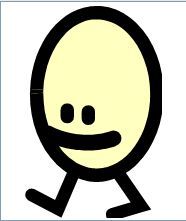 Last week Maya wrote about an absurd and dangerous personhood measure that is poised to pass in Mississippi. On November 8th, Mississippi will vote on a constitutional amendment that would define a fertilized egg as a person, effectively banning abortion and causing a whole host of threats to the health and rights of Mississippi citizens. Maya also pointed out that the pursuit of personhood measures isn't exactly a new tactic in the anti-choice movement. Opponents of reproductive freedom have been using "egg as person" arguments to chip away at abortion rights for years.
That's why it's so important that the pro-choice and repro justice communities face this measure, commonly known as Ballot Measure 26 or the "Personhood Amendment",  head on, and expose it for what it is: extremist and dangerous. And there's one line of reasoning that often goes under-explored and under-reported, and could prove particularly persuasive against the measure: its harmful effect on pregnant women.
Personhood measures certainly have a great deal to do with abortion, but they aren't just about that. Defining a fertilized egg as a person by law will also have ramifications for other areas of health and rights. Similar measures have been relied upon to force pregnant women to have major surgery such as Caesarian surgery even when not medically necessary and against the pregnant woman's wishes, and to arrest pregnant women who have exercised their right to medical decision-making regarding pregnancy, labor and delivery.
And a growing chorus of voices, including Feministing's own GoddessJaz and Jessica Valenti, have been raising these points, to great effect.
Jessica has a great op-ed in the Washington Post called "How an anti-abortion push to redefine 'person' could hurt women's rights". An excerpt:
"Focusing on abortion and birth control is a worthy strategy; it's also an incomplete one. To paint a full picture of what "personhood" would mean for women, the pro-choice movement must discuss the one group of people who would be intimately affected by these laws but who are often ignored: pregnant women who don't want abortions."
Similarly, National Advocates for Pregnant Women have created a powerful video exposing Mississippi's personhood amendment and how this measure affects pregnant women. Their video makes it crystal clear that passage of Measure 26 would would allow state intervention in women who are carrying pregnancies to term, and can force women to have C-sections even if it threatens the mother's life.  This is an incredibly important part of the discussion that is being ignored- check the video below.
Thankfully, others are chiming in and raising awareness about the far-reaching effects of Proposition 26. For more, check out Irin Carmon on Salon and Laura Conway on the Maddow Blog. Allison Korn also has a piece on RH Reality Check that breaks this down well.