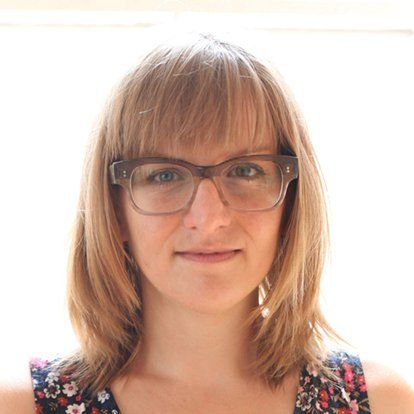 This guest blog post comes to you courtesy of Allison Burtch, a researcher and writer currently residing in Brooklyn. Follow her on Twitter!
By now, I'm sure most of you have heard about Occupy Wall Street. Inspired by Adbuster's call for action in July, protesters have occupied Zuccotti Park near Wall Street in New York City since September 17th. I've covered the story since the beginning, and am in full support of its stated goals. But I want to talk for a minute here about my hopes for the future of the protest, and in particular the importance of its continued radical inclusivity.
Occupy Wall Street's General Assembly operates under a revolutionary "progressive stack." A normal "stack" means those who wish to speak get in line. A progressive stack encourages women and traditionally marginalized groups speak before men, especially white men. This is something that has been in place since the beginning, it is necessary, and it is important.
"Step up, step back" was a common phrase of the first week, encouraging white men to acknowledge the privilege they have lived in their entire lives and to step back from continually speaking. This progressive stack has been inspiring and mind-boggling in its effectiveness. Manissa McCleave Maharawal writes on Racialicious regarding her block. In fact, the Declaration of the Occupation of Wall Street would not have been released if not for the blocking power of a different document a week prior by the Speakeasy caucus (for non-male identified and traditionally marginalized people):
As we gather together in solidarity to express a feeling of mass injustice, we must not lose sight of what brought us together. We write so that all people who feel wronged by the corporate forces of the world can know that we are your allies.

As one people, united, we acknowledge the reality: that the future of the human race requires the cooperation of its members; that our system must protect our rights, and upon corruption of that system, it is up to the individuals to protect their own rights, and those of their neighbors; that a democratic government derives its just power from the people, but corporations do not seek consent to extract wealth from the people and the Earth; and that no true democracy is attainable when the process is determined by economic power. We come to you at a time when corporations, which place profit over people, self-interest over justice, and oppression over equality, run our governments. We have peaceably assembled here, as is our right, to let these facts be known.
On October 1st, the Occupied Wall Street Journal, founded by Arun and Jed of Indypendent and supported by over $40,000 of Kickstarter funds was released. The difference between the Wall Street Journal and the Occupied WSJ is that one actually features female journalists. There were 9 writers total; here are their first names: Eric, Jim, Arun, Michael, Grim, Jed, David, Chris, Nathan – all men, if I am correct in assuming that Grim is in fact male-identified and not female (if not, it's still a terrible percentage). To gain clarity, I wrote to the Indypendant, Arun, Jed, and to their Kickstarter; I also tweeted at them. I did not receive a response.
Hopefully The Occupied Wall Street Journal will abide by the zeitgeist of this movement, which is radical inclusivity. Anything claiming to represent the General Assembly should be subject to the same governing principles, which would include a progressive stack. If this is a revolution of white men, it will not succeed.
In the words of Kevin Alvarez, a Latino blogger and activist who has been occupying wall street for over a week now:
"Without the voices of the disenfranchised people of color, lgbtq, differently abled, and other marginalized groups then this will become a revolution of those with privilege against those with privilege. There is a difference between revolutionary change and just being allowed access to the power, status, and wealth of the dominant culture. And Occupy Wall Street should not be co-opted by those seeking a watered down version of this systematically murderous economic and political system."
This movement will continue to be powerful only if it invites the poor, marginalized, oppressed and forgotten. If self-promoting egos get in the way, OWS will be sidelined. What was started as an idealist, compassionate, empathetic group of inclusive people will only continue to be relevant if it is represented by all genders, races, and sexual orientations.