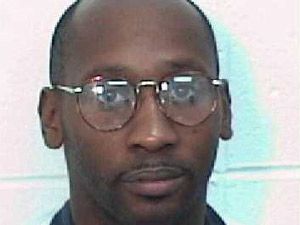 "Thank you for supporting me and my family I have been truly blessed by god through you all. Thank you for showing solidarity and continuing the good fight for humanity."
-Troy Davis, in an interview conducted just last weekend by Davis' cousin E. Red.
Last night, Troy Davis was executed by lethal injection at 11:08 PM.
Executed, despite the existence of reasonable doubt in his case.
Executed, despite the protests and pleas of hundreds of thousands of grassroots organizers and global leaders alike, who chanted and wrote and marched to say "Not in my name."
Executed, despite the utter senselessness of state-sanctioned murder.
Some news sources are reporting* that Davis was strapped to a gurney for his last four hours as he awaited confirmation of his fate, adding an element of physical and psychological torture to the ordeal that is hard for me to fathom as I sit in my room sadly but comfortably typing this post. News sources are also reporting that Davis lifted his head and used some of his last words to deny his guilt one last time to the family of the victim who had gathered to watch him be executed.
Protests both physical and digital lasted late into the night, up until the moment that Troy's death was announced and in some cases, even past it.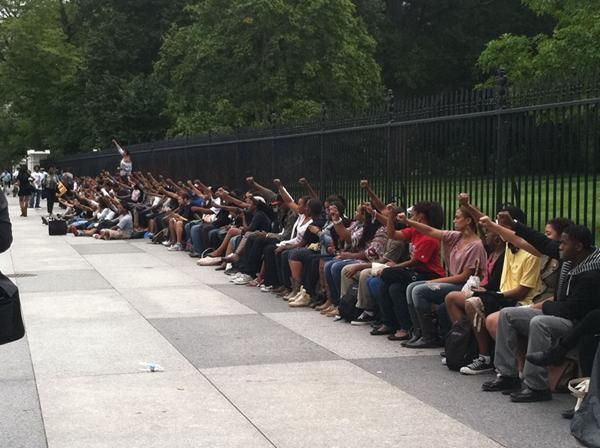 As Troy himself pointed out, the fight for justice can't end with his unsettling and untimely death.
According to the Death Penalty Information Center, there have been 1,267 executions in America since 1976. As of January 1, 2001, there are currently 3,251 inmates on death row, and over 130 people have been released since 1973 with evidence of their innocence.
You can find more statistics on executions by state here.
Indeed, there are demonstrations being planned across the country to show opposition to capital punishment and solidarity with Davis and his family.
For those who live in the New York area, there is a demonstration planned for 5 PM today at Union Square.
Please leave information about other events and protests in comments.
And if you are unable to attend or simply feel emotionally overwhelmed by the implications of last night's horrific outcome, please join me in a moment of silence: for Mark MacPhail, an off-duty Savannah police officer who was murdered in 1989; for Troy Davis, a death-row inmate who was murdered in 2011; and for the country who would do both lives such a disservice and disrespect as to suggest that with these deaths, justice has been served.
*Commenter Sherri and various reports on Twitter suggest there are conflicting accounts on this. I will update if I receive any more definitive information.