Since the Fall of 2009, Feministing has been traveling to college campuses, women's organizations, and BBQ joints across the country and internationally, provoking a dialogue on the state of the feminist movement(s) today. We discuss a range of topics as diverse as we are, from Michele Bachmann to genderqueer experience, from fishnet stockings to environmental justice, from online activism to hip-hop. And we're hitting the road again for the third year of our special brand of speaking event: Feministing: Offline and Unfiltered!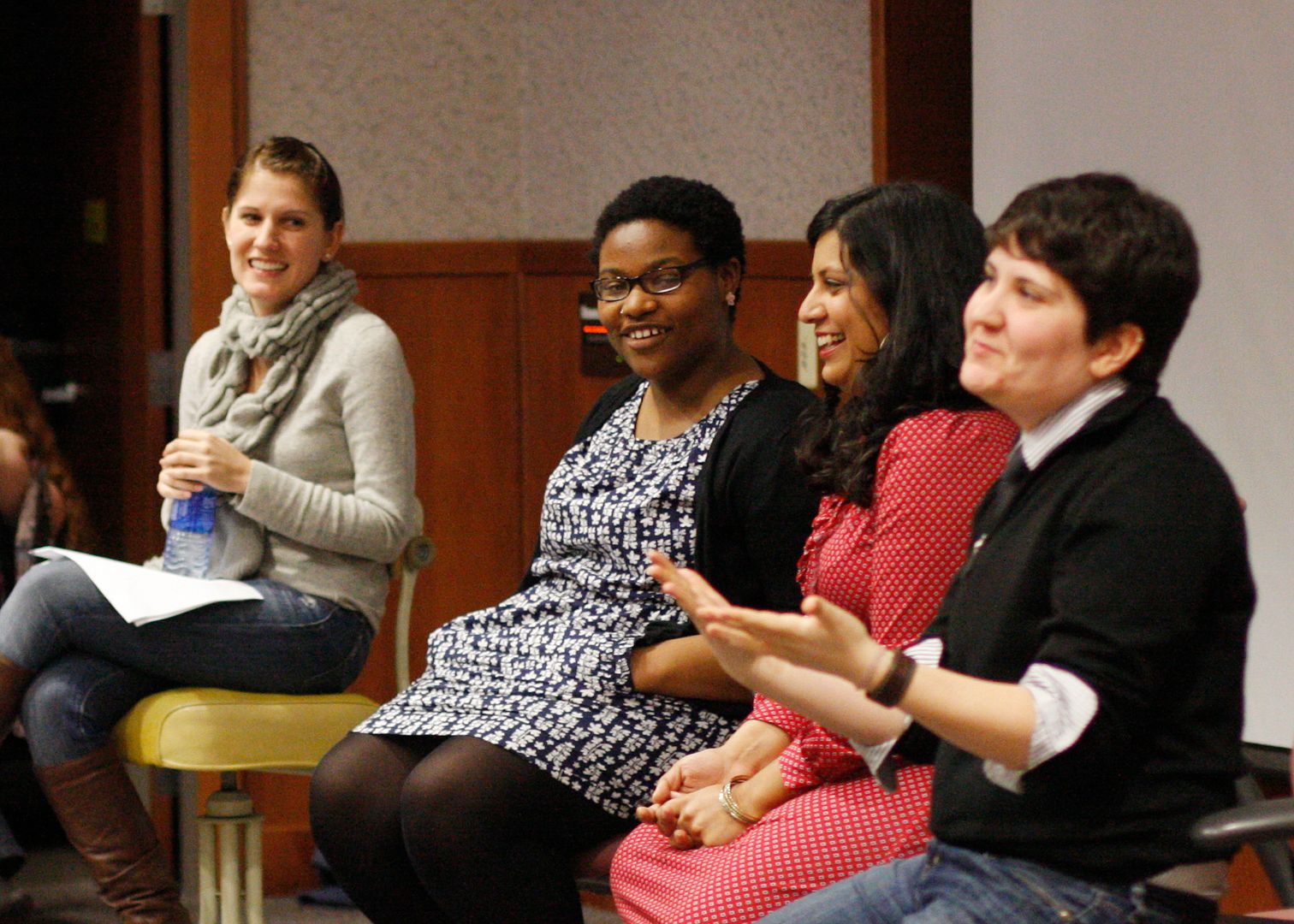 Between the DSK rape case, Slutwalks, and a rapidly shifting movement, there's much to discuss about the state of feminism today (and where we're heading). It's never boring at our blog, and neither are our panels, at which we're honored to each speak to our own experience of feminism.
The keynote panel features three out of six of our award-winning editors, covering a range of hot topics followed by a lengthy Q&A. We also invite a student panelist from your campus to bring a local perspective, after which we engage in a healthy discussion. I'm super excited to be participating in speaking events this year as the site's newest Editor, along with my fellow newbie Chloe Angyal.
We can also conduct interactive workshops on blogging and online activism for student or community groups. Feministing sees spreading the word about the activist potential of blogging and educating people about the tools to make it happen as central to our mission. We can also come speak to classes individually, have dinner with students, or just meet and hang as part of our visit!
We work with a number of different budgets to suit a variety of groups' needs. If you're interested in bringing Feministing to your center, campus or organization, email us here (tpaperny[at]gmail[dot]com) for more information on fees and availability. The sooner you get in touch with us, the better — we're booking Fall and Spring events now! For more information, check out our speaking events page. Hope to see you at a panel soon!