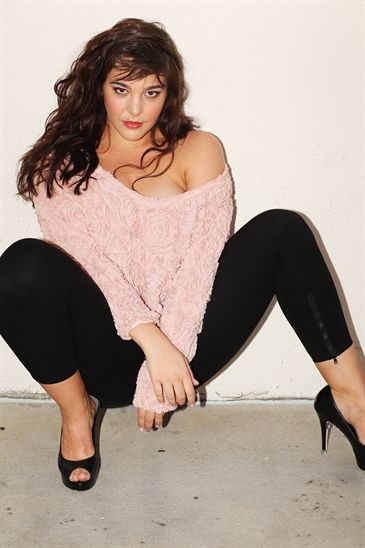 American Apparel, jilted lover of the hipster fashion elite, recently announced that it's expanding its collection to include plus sizes, and is holding a contest for new plus sized models.
The company's history of bullshit is well-documented. They've faced criticism from feminists and non-feminists alike for their sexist ad campaigns, accusations of sexual harassment at all levels of the company, and labor practices.
Which makes me quite cynical about this latest maneuver. Has American Apparel seen the body-positive light? Or is it just part of a dying company's futile quest to maintain relevance with its fickle market demographic? Apart from having a more diverse group of women to add to its cadre of spandex-clad models, will this new move have any positive implications for women's body image and depictions of diverse bodies in the media?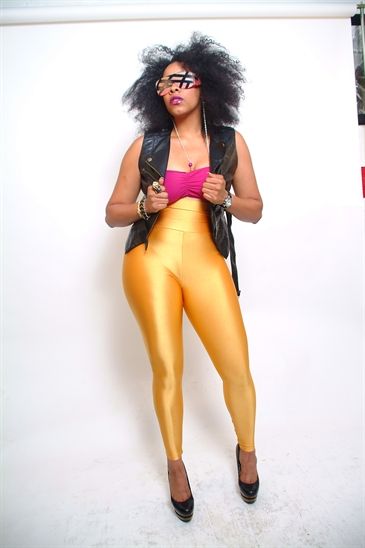 The cynical side of me also wants to point out that their plus size is a size 12-14, which is a size L in most stores, and that most of the "plus-sized" models in their contest don't look "plus-sized" at all- they look like most of the real-life women I know.
But the less cynical side of me thinks it's, well, kinda cool that we'll be seeing a more diverse (and representative) group of women in their ads, and that more women will have access to the designs and brands they want (assuming American Apparel is what they want).
Especially interesting is the fact that many of the women who are competing in the contest admit to having overcome eating disorders. "Heather Hazzan", the first model pictured above, says:
"After six years of living in a mental prison, obsessively counting calories and working out to an unhealthy size 0, I decided to choose freedom and truly live life. I have accepted my natural size 12/14 curvy body and could not be happier. I hope to inspire women with my story of embracing my body to live life to the fullest."
So althought it's hard to separate American Apparel from its creepy CEO and bad business practices, I do think this latest move is overall a positive one. It won't hurt to have a more diverse smattering of women depicted in the company's ads. Besides, if I (and the rest of the internet-surfing universe) have to stare at legging-clad women draping themselves all over my screen every time I visit a website with a strong middle-upper class female demographic, at least it'll be nice to have a few more body types represented.

H/t Emily Gallagher/Permanent Wave