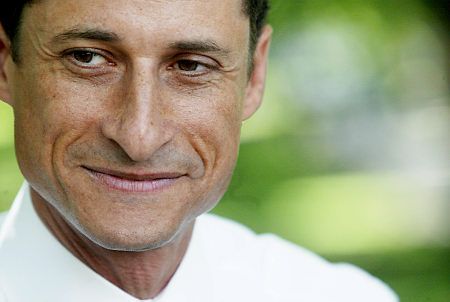 Announcing Weiner Watch 2011, the Feministing #Weinergate headline contest!
For those of you that are unfamiliar with #Weinergate, it can be summed up thusly: Anthony Weiner is a Democratic congressman from New York who until now was a Mayoral hopeful and generally likable guy. Earlier this week, a "crotch pic" was sent from his Twitter account to one of his followers, a college student who lives in Seattle. Then, when everyone found out and got upset about it, he said his Twitter account was "hacked" and that he didn't send the picture, but that he couldn't say "with certitude" that it wasn't him in the picture. Then he said he didn't want to talk about it anymore. This article has some more background for the curiosity inclined.
As you can imagine, the combination of confusion and dickpics and funny last names that populate this story has made the media's brain 'xplode. Which brings us to our contest.
Here's how it will work. In comments, point out all the ridiculous headlines you see about #Weinergate and where you see them. Or make up your own.
We'll pick our three favorites and feature them- and you- in a post next week. The winners will receive their very own Feministing titpic mug!
A few examples from the crew to get you going:
"Weiner's Junk Defense"
"Weiner's Weiner In A Pickle"
"Breitbart bratwurst vs Weiner-Schnitzel" (Original: Samhita)
"Pantsing with the Stars" (Original: Chloe)
Good luck!