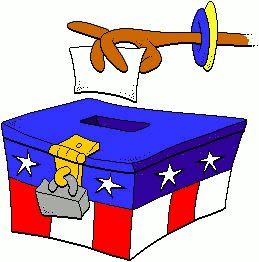 First I have to say that last week's weigh-in was incredible for me to read. I so appreciate your willingness to be candid about your relationship to your bodies. A lot of your responses resonated with me, and I hope the same is true for other readers.
A few common themes/particularly compelling responses:
Feelings ranged from positive ("I am rather attached to my body and am very fond of it. It is a very important intrinsic part of me!") to heartbreakingly negative ("stuck in the self-hate category").
Several people mentioned having "a love/hate relationship with" their bodies, with Natalie articulating the pain of this so clearly: "Some days, I love my body. Some days, I look in the mirror and say "Damn, girl! Look at you! Who wouldn't love *this…On other days, I look at myself a feel disgusted. I wince when I look in a mirror. I see fat, fat, fat, fat, ugly, ugly, ugly".
Ellie eloquently expressed her fear of aging in a way that I identified with ("Mostly I feel worried about my body. It looks "attractive" now, but one day no one will be attracted to me anymore.").
Many expressed frustration over wasted time and energy spent worrying about their body and addressing negative self image ("It's been a struggle for me this year to try to reclaim my body.";"I wish I could stop thinking about my body.";"This is a topic I've wasted a zillion hours thinking about.")
But mostly comments expressed a degree of complexity and nuance that characterizes my own relationship to both my body and my feminism ("My feelings about my body are a strange (and probably somewhat common) blend of feminism and self-consciousness."; "Being trans makes my relationship to my body somewhat complex").
I guess what I"m trying to say is…thanks for being so honest. I think the comments section last week was really important.
Now onto this week's Wednesday Weigh-In.

As you may remember, the Wednesday Weigh-In is a place for you to share your thoughts and feelings about a particular topic or experience. This week's weigh-in question is:
When, if ever, did you first vote and/or drink? What was your experience like, and do you think you would have benefited from a lowered legal age to do either?
This question is inspired by the news that Bremen in Germany has lowered the voting age in a state election to 16 in an effort "to try to interest younger people in politics." Seeing as how we're all about young feminists being engaged here at Feministing, I thought this was an apt question to consider! Please also feel free to include details of your geographic location.