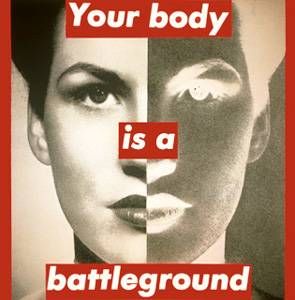 As we mentioned yesterday, the House voted to pass H.R. 3, the "No Taxpayer Funding for Abortions" bill introduced by New Jersey Senator Chris Smith and known simply as "Super Hyde" to many in the feminist community. You'll remember that this lovely piece of legislation was aimed at strengthening existing government restrictions on funding abortion, enacting provisions that would effectively ban abortion coverage by insurers and allow health care providers to refuse to perform an abortion for any reason, even if the woman needing the abortion's life is in danger.
You might also remember it for its original language about "forcible rape", which was removed once the proponents realized that it belied the actual motivation behind the bill: woman hating (though this language was notably replaced by new and also terrible language around statutory rape).
All House Republicans and 16 Democrats voted yes yesterday in a disgusting if entirely predictable course of action. Click here for the full roll call.
Despite the anger this bill provokes in me, there are some silver linings. Minority Leader Nancy Pelosi deserves major kudos for her kick ass speech against the bill on the House floor. And the responses of other prominent advocates and leaders in the field is heartening, especially since they have all seemed to unify against this common evil. I was especially excited to hear that President Obama threatened to veto the bill if it somehow passes the Senate and makes it to his desk. Video of Pelosi's speech, more reactions, and what's next for H.R. 3 after the jump.
Care2.com has a great roundup of the responses of women's rights and reproductive rights groups, including choice quotes from Stephanie Schriock of EMILY's List ("turns out, the number one GOP priority is an obsession with taking away women's freedoms"), Nancy Keenan, president of NARAL Pro-Choice America ("This bill is so extreme that it…could spur the IRS to audit rape and incest survivors who choose abortion care"), Nancy Northup, president of the Center for Reproductive Rights, ("This move is the height of hypocrisy"), and Jon O'Brien, the president of Catholics for Choice ("The vote is a rejection of the values that the Republican Party claims to represent…I must ask why the Republican elite is obsessed with the decisions that women and their partners make").
So what's next for HR3? It now goes to the Senate, where it is likely to fail. Should it pass, as I mentioned, President Obama's team has already stated he is likely to veto the bill. Even so, a symbolic anti-choice, anti-woman victory has already been won, and women's health advocates have already been put on the defensive when we should be pushing beyond the status quo. Now, Republicans can use their victory in the House as leverage to include choice [no pun intended] provisions from H.R. 3 in other bills.