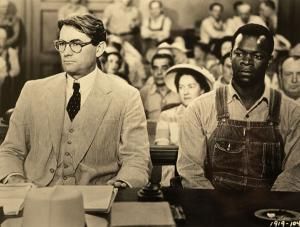 To Kill a Mockingbird is the only book Harper Lee ever had published. It is also one of the most powerful and beloved works of fiction in the American canon. Lee is an elusive literary figure, to say the least: she hasn't given an interview since 1964, and when she was awarded the National Medal of the Arts earlier this year, she didn't show up to collect her award.
Now, fifty years after Lee won the Pulitzer Prize, a new documentary explores the phenomenon that is To Kill a Mockingbird, a book that undoubtedly changed how Americans thought about racial justice. "Hey, Boo: Harper Lee and To Kill a Mockingbird" also attempts to tell the story of Lee's mysterious life, and features interviews with Lee's 99-year-old sister Alice, in an attempt to understand how Lee's life in the Deep South shaped her work, and why she never published again. It also includes interview with Anna Quindlen and Oprah Winfrey, who speak about the continuing influence of Lee's wonderful, one-and-only published work.
The film is by Mary McDonagh Murphy, author of Scout, Atticus & Boo: A Celebration of To Kill a Mockingbird. A film made by a woman, about the singular impact of a book by a woman? Yes, please. "Hey, Boo" will be released in theaters in LA and New York in May, and on DVD in July. Which leaves you plenty of time to gather you feminist lit nerd friends for a movie night.