Tampa, FL has a mayoral election coming up next week. Recently, a mailer attacking Republican candidate Rose Ferlita was sent out to voters. Here's what the mailer looks like, courtesy of Saint Petersblog: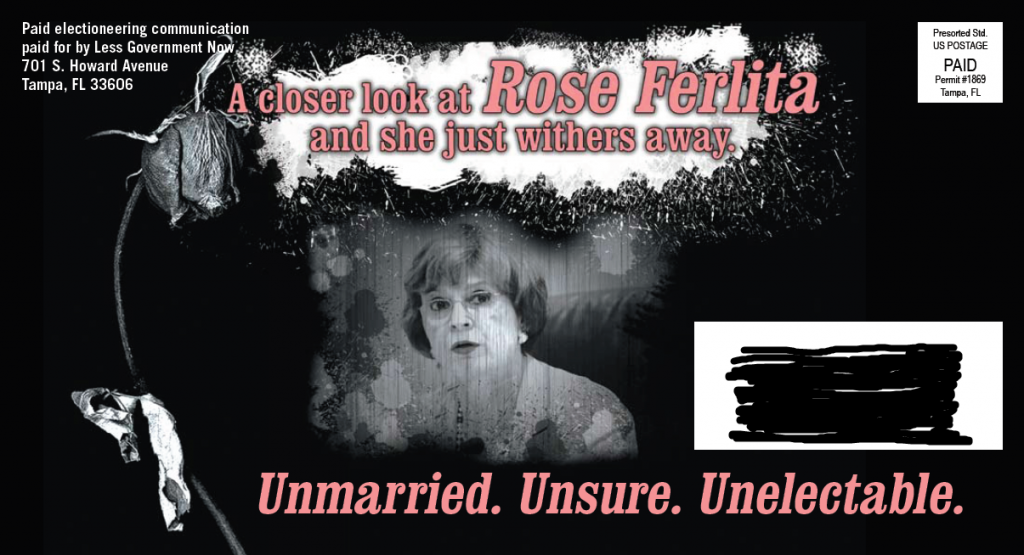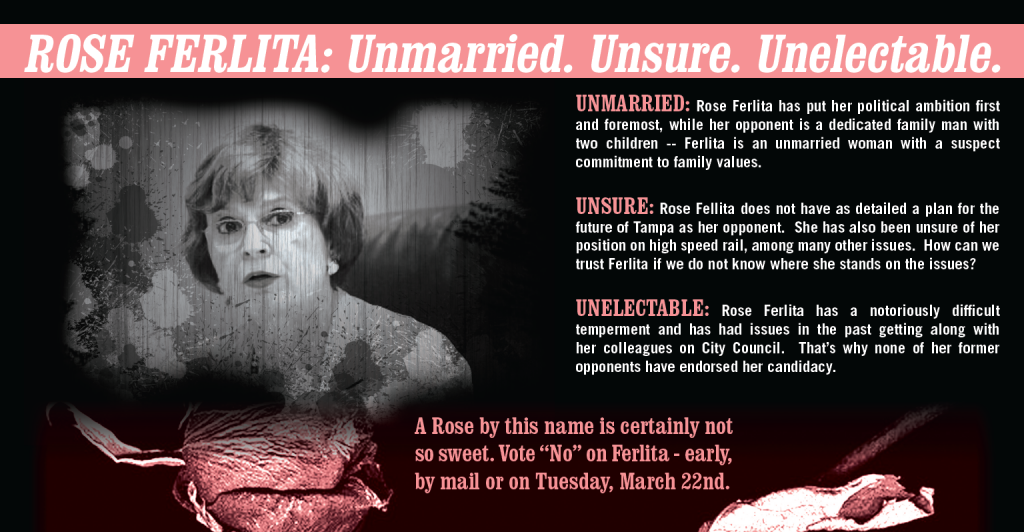 Like so many mailers going out this soon before an election, it's pretty mean spirited. Ferlita is compared to a wilted rose — in other words, an old woman who's lost her beauty, clearly an important political qualifier. (Plus, oh-so-clever word play.) It calls her unelectable because of her, "notoriously difficult temperament." But far and away the worst thing about this mailer is bullet point one of it's three main points: Ferlita is "unmarried":
Rose Ferlita has put her political ambition first and foremost, while her opponent is a dedicated family man with two children — Ferlita is an unmarried woman with a suspect commitment to family values.
You might think putting your political career first would be a positive thing for someone running for elected office. But no, Ferlita hasn't fulfilled that most important role for a woman: getting married and making babies. I agree with Saint Petersblog's read that this ad is also designed to call Ferlita's sexuality into question: what if she's *gasp* gay?! She's never been hitched so who knows…
The mailer was sent out by Less Government Now, a 527 group that appears to be tied to Scott Maddox, a local Democratic operative who likes to use the tactic of trying to split the Republican vote between mainstream party and Tea Party candidates. ThinkProgress points out that mailers from Less Government Now attacking male candidates focus on their policy positions or political careers, not their personal lives and marital status.