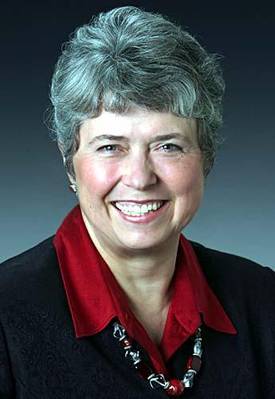 All I can say is bad-ass. Alaska Representative Sharon Cissna refused to face a pat-down of her mastectomy scars during airport screening. She left the airport, rented a car and drove from Seattle to Juno Juneau instead. Her comments:
"So last night, as more and more TSA, airline, airport and police gathered, I became stronger in remembering to fight the submission to a physical hand exam. I repeatedly said that I would not allow the feeling-up and I would not use the transportation mode that required it."

"For nearly fifty years I've fought for the rights of assault victims, population in which my wonderful Alaska sadly ranks number one, both for men and women who have been abused. The very last thing an assault victim or molested person can deal with is yet more trauma and the groping of strangers, the hands of government 'safety' policy."

"For these people, as well as myself, I refused to submit."
It's nice to know there are other boisterous female politicians from Alaska making waves.