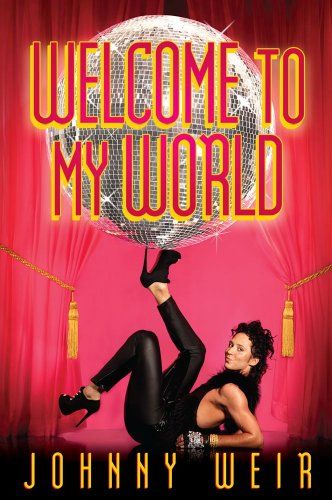 This week Johnny Weir, the figure skater turned reality star/pop star/model released his memoir Welcome to My World. In the book, he comes out as gay, explains why he took so long to do so, and gender identity and sexuality with a level of nuance and intelligence that we're not used to seeing discussed in Entertainment Weekly. He also released his first single, a terrible-in-a-wonderful-way song named Dirty Love that I have definitely not had playing on repeat since yesterday. No, sir.
In the book, Weir, who I praised at length last year for his grace and eloquence in the face of homophobia and misogyny, writes about the moment when he realized that he was "different":
Watching Richard Gere in Pretty Woman at the tender age of six was when I had first realized there was something different about me. I wanted to be Julia Roberts so badly. Kissing seemed like a weird thing to do, but I knew if I was going to do it, it would be with Richard Gere.
These days, Weir writes, that "in a sexual way," he's gay. On the other hand, "I would marry a woman tomorrow if it struck me. I don't think sex and relationships necessarily have to go together."
Weir also discusses his desire to come out on his own terms – despite pressure from the LGBT community. ""A lot of the gays got downright angry about my silence," he writes. "But pressure is the last thing that would me want to 'join' a community. The massive backlash against me in the gay media and community only made me dig my 'closeted' heels in further."
Weir writes that his decision to come out now has to do with the current climate for LGBT youth – specifically, the recent spate of suicides. However, his message doesn't seem to be "It gets better," but rather, "You get stronger." In an interview with the Associated Press this week, when he was asked about how he deals with criticism, he said, "I have always paid attention to my critics, just because in my way, it makes me stronger. When kids were calling me names in school, I used it to grow a thicker skin, to be able to deal with criticism to come later."
Finally, Weir told the AP, he doesn't need universal acclaim (though with a documentary, a reality show, a book and a single, he might be aiming for world domination). He just needs self acceptance. "People aren't always going to get me. I don't need the world to get me. I get me."
Expect a full review of Weir's book soon!