Chris Harrison, a Ph.D. student in Human-Computer Interaction at Carnegie Mellon, created an infographic of how "he" and "she" are used in Google's digital books archive, which contains  200 years worth of published material. The graph shows the 120 most common words used after "he" and "she," ordered in decreasing frequency.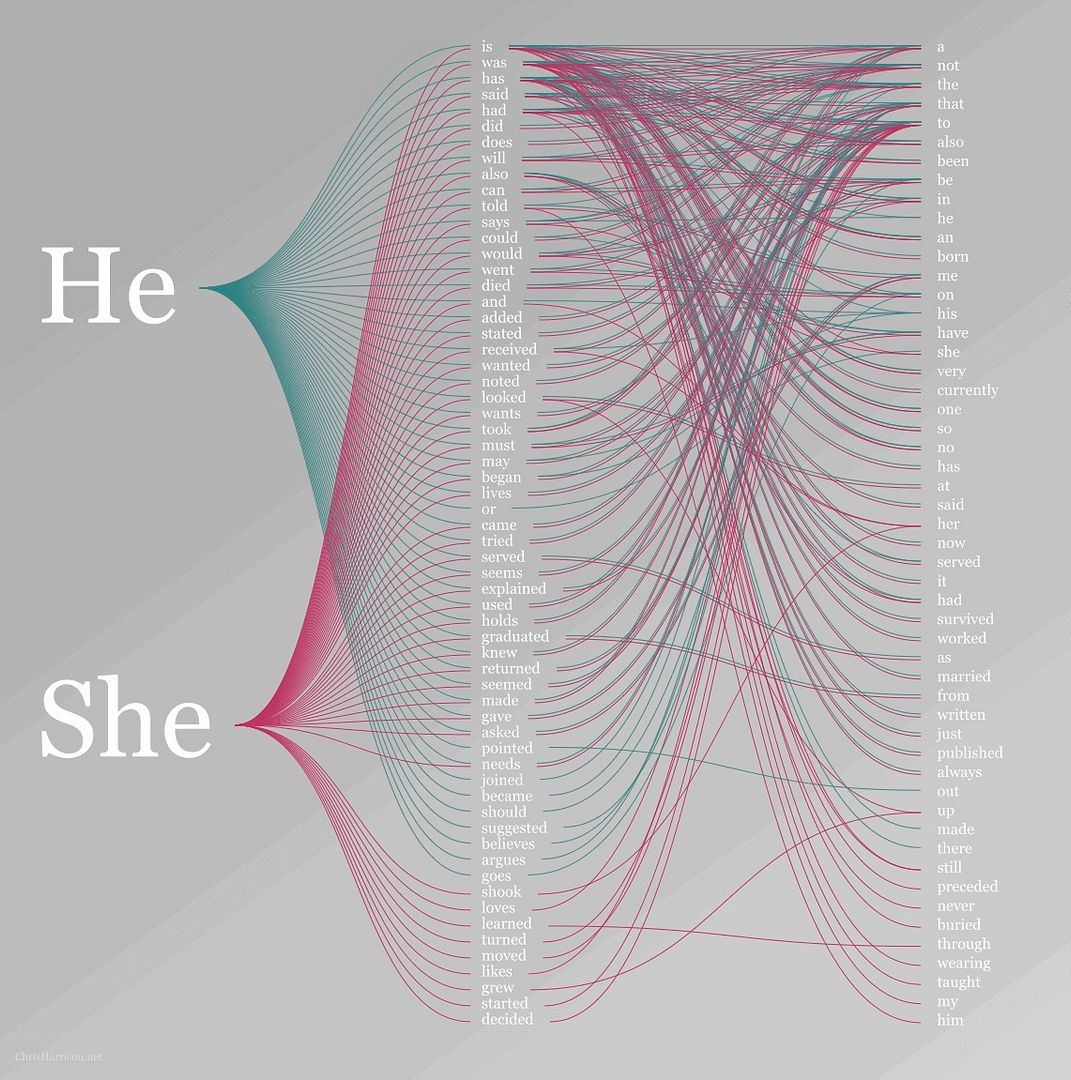 When I asked Harrison what he found most interesting or surprising about the data, he responded (spoken like a true engineer): "Not any one thing was most interesting.  As with many large data sets, there are many fascinating patterns.  It is analogous to a single thread being rather unremarkable.  From from many threads one can weave a tapestry."
Cliff Kaung, Editor of co.design, writes: "It's hard to avoid that age-old conclusion that men are seen as active agents of influence in their world, while women are viewed as more passive and emotional. What's surprising is that an analysis of millions of books over 200 years bears this out."
Indeed. "He argues" while "she loves." "He believes" while "she likes." "He can" while "she gives."
Some of these frequent pairings are reassuring–of course I want women to be associated with love and giving to others, but the dark side of these associations are clear. Women–for the past 200 years of literature–have inhabited more emotional, reactionary, and service-oriented positions, while men have been the actors, the thinkers, the doers. I'd love to see an infographic contrasting the full 200 years of language association with the last 50, wouldn't you?
Thanks to John for the heads up.