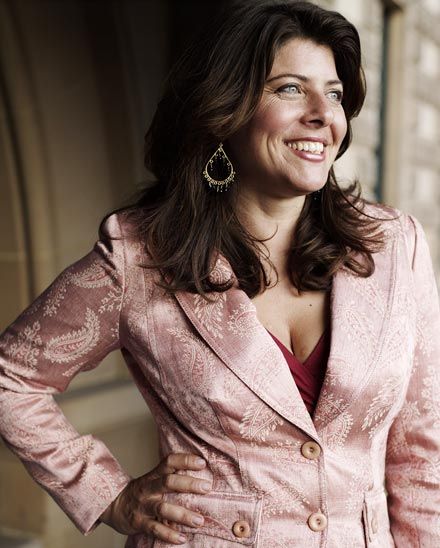 Like many Americans, I was deeply affected by the shooting that took place this weekend in Arizona.
Among other things (like the fragility of life-yes it's been a rough weekend), it made me think about the harm that violent political rhetoric can cause. How it brings down the quality of life for you, for me. How it has unintended consequences for innocent third-party victims.
And I'm more convinced than ever that we have to hold each other to a higher standard. We have to speak more compassionately to each other– and not just when people are saying things with which we agree.
Well, I haven't always followed this advice to the T. It can be easy to get carried away as a feminist blogger. Rage, indignance, outrage. That stuff fits in quite well here in this corner of the feminist blogosphere, as Sady Doyle has so eloquently exposed. Never mind if it's pointed enough to be productive, or tempered enough to ring true.
Now's the time to change all that. It just so happens that someone with whom I disagree vehemently has been doing a lot of public talking lately. And while many have taken her to task for the ideas she's repping- which range from the bizarre to downright incorrect- not everyone has done so in a way that deliberately avoids the same sort of aggressive, inflamed political rhetoric that is coming under so much criticism in the wake of the Tucson shootings.
Which is why I've come up with 5 tips and tricks for the modern feminist/progressive/free-thinking person who happens to disagree with Naomi Wolf. Because as important as it is to dismantle and deconstruct ideas and opinions that harm women, it's just as important to do so respectfully, and with compassion.
1) Acknowledge what she got right. For example, you don't have to agree with the use of the phrase "dating police" to describe Interpol to acknowledge that it is probable that the prosecution of Julian Assange was somehow affected by his position at Wikileaks. (If you can think of anything else she got right, let me know.)
2) Humanize her. Naomi Wolf is a human, a person. She's a woman. She's a mother. She's written wonderfully important feminist books. We may not see eye to eye on everything, but she's not a monster. Which leads me to tip number 3.
3) Avoid employing familiar misogynistic tropes to criticize her. You can hardly object to her claim that "the only tools that dismantle the master's house are the master's tools" while using them yourself to take her down. Much better to rely on the "activists' tools". Which brings me to number 4.
4) Rely on facts. Remember those? Try relying on facts and logic, and you should be alright. Ok, maybe some persistence, a bit of courage, and a little luck (read: media savvy) might pay off as well. But my point is that there are perfectly logical ways to argue that the arrest of Julian Assange isn't a travesty of justice for rape victims everywhere, or that rape accusers deserve to remain anonymous, or that abortion should be legal in the US. Katha Pollit has done a great job of this in the Nation this week, for example.
5) Criticize as a means to a higher end. Keep perspective. Her ideas matter because she is a public figure, but don't get bogged down in criticizing Naomi Wolf. What else have you done to end rape culture lately? Shitting on Naomi wolf doesn't count. Well, maybe half a point. For starters, donate to your local organization.