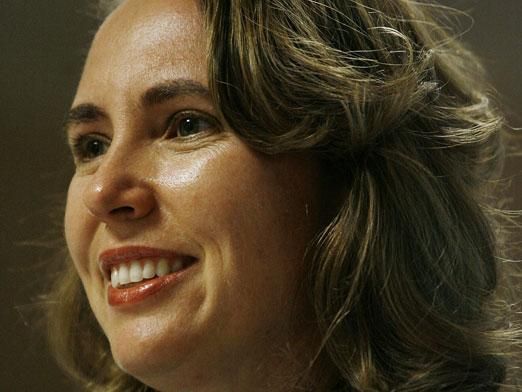 A couple of hours ago during a "Congress in Your Corner" event at a supermarket in Tuscon, AZ, Democratic Congresswoman Gabrielle Giffords was shot as well as 10 others, including 5 reported killed, including a 9-year old girl and a federal judge.
Giffords is currently in recovering from surgery in the local hospital for a gunshot wound to the head by the shooter, who is in custody and reported to be a 21-year old man. While we don't know the political implications behind the attack, Giffords' office was vandalized last year as well as received death threats after her vote supporting health care reform. Here is Giffords talking to MSNBC about those threats as well as the rhetoric of violence around political issues such as health care reform.
All of us here at Feministing are hoping for her recovery, and thoughts are with the wounded and families of the lost in this heinous act of violence. We'll be sure to keep readers updated on her status and more information on what exactly happened — a press conference is being anticipated shortly.
P.S. In the meantime, Sarah Palin has just removed a webpage from her PAC website that included a controversial poster used during the recent elections, "targeting" Giffords. (Giffords specifically addresses this in the MSNBC interview.)
UPDATE: A child is reported by the hospital to have died in the shooting, via a live press conference here. Doctors are optimistic for Gifford's recovery; she is currently out of surgery and in ICU.
UPDATE 2: Obama's statement live.
UPDATE 3: We find out more about the shooter, Jared Lee Loughner. Also, see Rebecca Traister's piece on Gifford's "revolutionary political role."
UPDATE 4: In a press conference, Sheriff Dupnik calls out the vitriolic rhetoric given by certain "people in the radio business and some people in the TV business" that create a hostile atmosphere, adding that folks tend to turn their heads to "all the vitriol that we hear inflaming the American public by people who make a living off of doing that. That may be free speech, but it's not without consequences."