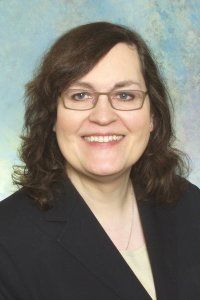 On Tuesday Victoria Kolakowski will be sworn in as a superior court judge in Alameda County, CA. Kolakowski is a transgender woman, the first out trans person to become a judge in the US. She was elected this past November.
Having a trans woman in this position is important, for visibility and recognition and also for the treatment of trans folks under the law. The legal system often fails to treat trans folks justly, or to even accept our gender identities as real and worthy of respect. Kolakowski spoke to what she will be able to do in her new role in November:
"No, I am not going to be able to get you out of things," she said jokingly to an audience of transgender advocates on the Transgender Day of Remembrance, two weeks after her upset victory over deputy district attorney John Creighton in November.

"But if you come into court and they call you names or the wrong pronoun, then that's something we can take a look at," she told the crowd …

Instead, she said she finally found the opportunity she had been waiting for. "I had a chance to serve. If my being visible helps a community that is often ignored and looked down upon, then I am happy. If not me, then who?"
Congratulations to Vicky Kolakowski on her historic victory!