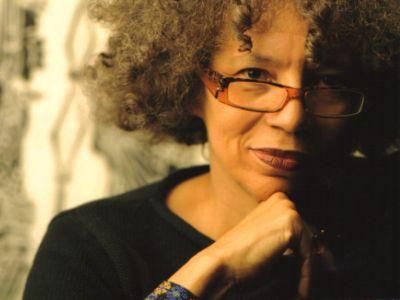 While you were out carving turkeys or doing the Black Friday shopping, you might have missed Black feminist wonder Beverly Guy-Sheftall. She has an interview up at The Root and of course she blessed the blog with witty, insightful insights on Black feminism; but check out what she had to say about the single, childless life:
BGS: I am a magazine addict, and if I pick up one more magazine that reads "So-and-so is pregnant," or "So-and-so was the happiest she's ever been during the nine months of her pregnancy," I am going to scream! So, in some ways, young women may be more connected to these gender scripts than we were, because marriage and motherhood is at the center of popular discourse.

I also think that Christianity and all of its messages and norms of marriage and motherhood keeps people trapped. Its messages are hard to ignore, so I think that black women really need more models. They don't see women who say, "I chose not to have children and opted out of marriage, and this is why and it was the best decision I ever made in my life." I wish that Oprah would address that, but she doesn't.

TR: What's next for you? And what advice do you give to young black women?

BGS: I hope to write a personal memoir. I chose not to remarry and chose not to have children, and want to tell young feminists that my life has been very fulfilling despite not having those things. And to our future feminists, I say, abandon the scripts you hear and ask yourself, "What kind of life do I want to live?" That is what constitutes liberation — defining your life for yourself.
Ms. Sheftall is spot-on about the media's fixation with pregnancy and I am glad feminist websites have called out this obsessive trend. I have been encouraged by the recent press, that black, single women have been receiving. I was pleased to hear that Michael Baisden recently dedicated a show to Black, single women who were living it up. It was refreshing to hear the voices of women who seemed unconcerned with marital and maternal destiny.
But Sheftall was wrong about Oprah. While it's fair to say that she could talk about her marital status more frequently, Oprah has addressed the marriage and motherhood question as recent as April of this year.  While I will leave you to read the entire interview, check out Oprah's brief explanation on why motherhood is not for her:
Barbara: How do you feel about not having children?

Oprah: Really good. No regrets whatsoever. Gayle grew up writing the names of her would-be children, making little hearts and putting children's names in them. Never occurred to me to do that. I never had a desire. And I don't think I could have this life and have children. One of the lessons I've learned from doing the show is just how much sacrifice and attention is required to do the job of mothering well. Nothing in my background prepared or trained me to do that. So I don't have any regrets about it at all. And I do feel like I am a mother in a broader sense—to a generation of viewers who've grown up with me.
At the end of the day, I think Sheftall has the truth on abandoning scripts and defining the life you want to live for yourself. But I also think it's important for fellow young women to remember that there is something empowering about putting off the conversation about kids and marriage and being content with being unsure in the short term about the long term. At the current moment, the answer to both questions for me is: I just don't know. In the meantime, I will use a method of contraception that isn't sterilization, mentor youth and build relationships with people across the board.  These questions on marriage and motherhood aren't simply full of yes or no answers, but also some maybes.