This is a guest post from Oraia Reed of RightRides, an incredible grassroots organization that's been around for years, giving women safe rides home and advocating against sexual violence and harassment in NYC. Please check out the following message and support them if you can!
RightRides for Women's Safety was founded in 2004 as a DIY response to an increase in sexual assaults targeting women walking home alone in North Brooklyn neighborhoods. The founders took direct action and started providing a free, late-night car ride home. Today, RightRides is run by nearly 200 volunteers, receives donated vehicles courtesy of Zipcar and safely transports women and LGBTQ folks who live in 45 neighborhoods throughout New York City on Friday and Saturday nights. Since 2004, RightRides has ushered over 3,000 riders home safely.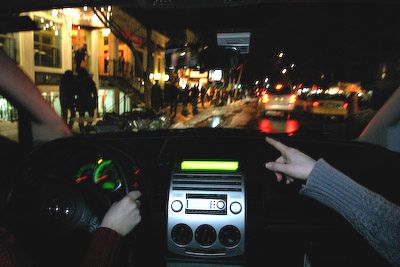 With the goal of eradicating gender-based violence by engaging vulnerable communities through direct service and intervention, safety education, grassroots organizing, and policy advocacy, RightRides co-founded and manages New Yorkers for Safe Transit, the only coalition in NYC working to end gender-based violence in public transportation–including sexual harassment, queer bashing, and assault.