When I was little, my father used to do my hair for ballet class. Every Saturday morning, Mom would get up and go to ballet, and when the adult class ended it would be time for the kids' classes to start. So while Mom was dancing, Dad would get me and my sister into our leotards and tights, and then he would do our hair and drive us to the dance studio. To this day, he can do a better ballet bun than I can.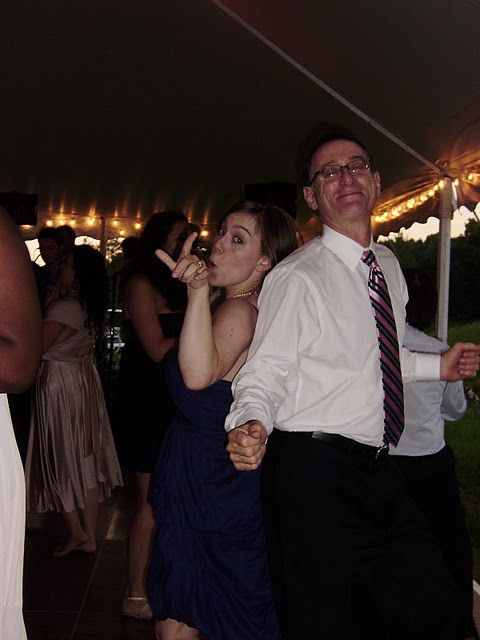 Now I'm 22, and for the last five years I've lived very far from home. My parents live in Australia and I live in New York, so I get to see Dad once or twice a year. I miss him a lot. But once a week or so, an email  from him will pop into my inbox with the subject line, "Your feminist spotter in action." The email will contain a link to a sexist news headline, an article about feminism, or a review of a new book about gender.
I'm beyond fortunate to have grown up with a man who fell in love with a Second Waver and followed her career around the world for a decade, then had me and supported me in whatever I wanted to do, whether it was dancing around like a fairy princess in pointe shoes, or pulling a complete one-eighty on that dream and becoming a feminist blogger instead. I'm lucky to have grown up with a father who lives feminism, without ever really calling it feminism, taking it as common sense and teaching me and my sister to believe that, too. And, to be honest, some days I would run out of things to blog about if it weren't for my feminist spotter in action.
Not every blogger is lucky enough to have a one-person tip line who also happens to give the world's best hugs. Not every young woman is lucky enough to have a parent who supports of her dreams – even the ones that involve writing blog posts with titles like "fucking while feminist" or posting photos of him dancing where thousands of people can see them.
Today is my Dad's birthday, and since I totally forgot to get him a card on Father's Day, I want to take this chance to wish him a very happy birthday. I love you, Dad. Keep those emails coming!