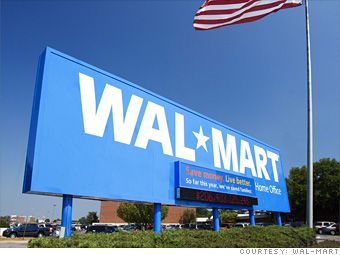 Remember how the appeals court ruled in April that over 1.5 million women filing discrimination lawsuits against Walmart can file as a single class? Well it looks like Walmart is looking to Supreme Court for help — namely, to block their case.
For those who don't know, the lawsuit was filed in 2001, accusing the company of paying their female employees less and promoting them less (despite women's higher performance ratings). This would be the largest class-action employment lawsuit in history — which is part of argument Walmart is giving as to why they can't defend themselves. Yeah, how could they possibly defend themselves, being the largest public corporation in the world and all? Tough break, guys.
The Supreme Court won't likely make a decision as to whether they will take up the case or not until next year.