u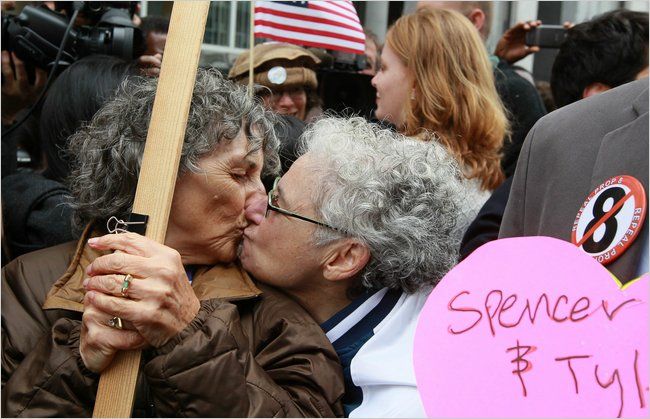 Pic via New York Times, taken last week after Prop 8 ruling.
U.S. District Judge Vaughn Walker, who ruled that Prop 8 was unconstitutional last week, just ruled that same-sex marriages should resume immediately in California, but has put the order on hold until August 18th to give the opposition an opportunity to file appeal.
This means that gay and lesbian couples in the state of California should be able to marry by Wednesday of next week, with the hope that no challenges are made or are successful before then. Lambda Legal states:
"To maintain the stay, the Ninth Circuit will have to find that Prop 8′s proponents are likely to win on appeal or will suffer irreparable harm if same-sex couples again are allowed to marry But at this point, the truth is crystal clear, as last week's decision explains: the only people suffering harm are lesbian and gay couples whose constitutional rights are violated every day that Prop 8 remains in force."
So this is really good news – but I think I'll wait til next Wednesday to really celebrate.
Pam has more, including the court's document.