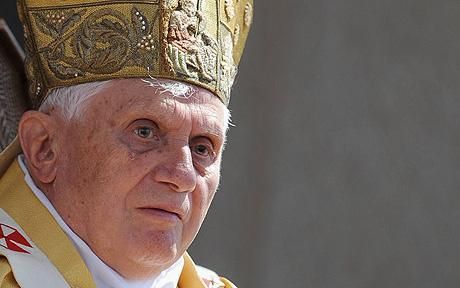 Despite consistent pressure by advocates and victims to change the Vatican's house rules on clerical sex abuse, their newly released revisions of the document doesn't seem to include any of their requests: there are no requirements to report abuse to the police, as well as no mention of sanctions for bishops covering up any abuse. However, they had no problem making a special new addition to the document, via AP:
The rules cover the canonical penalties and procedures used for the most grave crimes in the church, both sacramental and moral, and double the statute of limitations applied to them. One new element included lists the attempted ordination of women as a "grave crime" subject to the same set of procedures and punishments meted out for sex abuse.
So apparently they can't seem to get around to calling for the reporting of sex abusers to authorities, but have no problem excommunicating any woman who is ordained and defrocking any priest that helps her. (Not to mention, of course, equating the horror of sex abuse with women's ordination.) And now that we're on the subject, I think I have a few items that should be added to the "grave crimes" list, if I may do so myself:
Whew, that feels better! I'm sure I didn't get them all though. What did I miss?
UPDATE: The Vatican responds to the uproar this has caused.