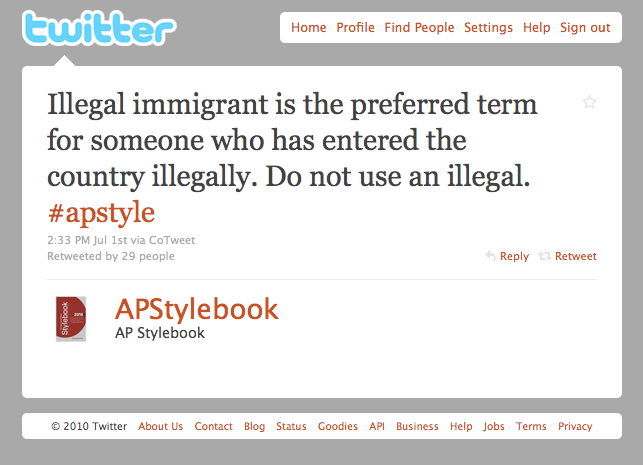 Screw you AP Style Book.
The AP Style Book is a resource for journalists on language, spelling, pronunciation and proper word usage. I'm not clear how the AP Style Book makes decisions, but it is widely regarded and highly used by journalists.
This explains why most of the mainstream media still uses the term "illegal immigrant." I find the term offensive and disrespectful, as do most immigration activists. People are not illegal, actions are. The advocate community uses the term "undocumented immigrant" which the Stylebook clearly disagrees with.
Thankfully, they don't advocate using the term "alien." But illegal needs to go.
If you want to contact the AP Style Book and lobby them to use "undocumented immigrant" you can email them here: info@apbookstore.com.