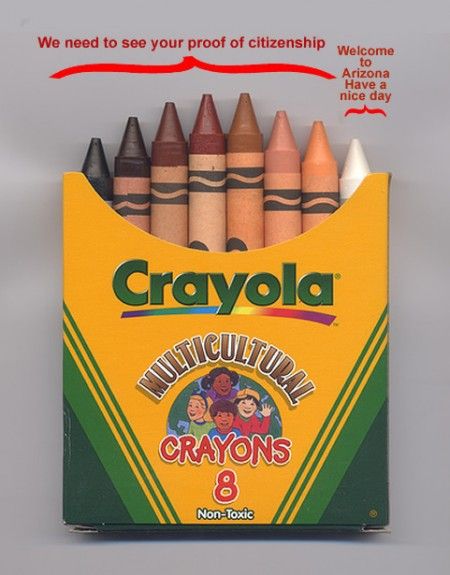 Image via Guanabee.
Finally. AP reports:
The U.S. Justice Department is filing a lawsuit challenging the constitutionality of Arizona's new law targeting illegal immigrants, setting the stage for a clash between the federal government and state over the nation's toughest immigration crackdown.
The planned lawsuit was confirmed to The Associated Press by a Justice Department official with knowledge of the plans. The official didn't want to be identified before a public announcement planned for later Tuesday.
The lawsuit will argue that Arizona's new measure requiring state and local police to question and possibly arrest illegal immigrants during the enforcement of other laws, like traffic stops, usurps federal authority.
We'll keep you posted on the announcement, which is supposed to be made by Attorney General Eric Holder and Homeland Security Sec. Janet Napolitano later today.