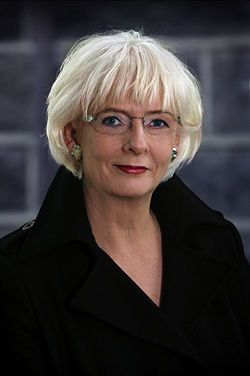 We missed this awesome news: Iceland has not only legalized gay marriage this past weekend, but its Prime Minister Johanna Sigurdardottir married her long-term partner on the day it took effect, making her the world's only national leader with a same-sex spouse:
Sigurdardottir, 67, married writer Jonina Leosdottir on Sunday, the day a new law took effect defining marriage as a union between two consenting adults regardless of sex.
The two had had a civil union for years and changed this into a marriage under the new law, which was approved by parliament earlier this month.
The new law was celebrated at a church service on Sunday, which was also the international day for homosexual rights.
Warm fuzzies! Sigurdardottir's statement about the new law was that it was a cause for celebration for all of Iceland, adding: "I have today taken advantage of this new legislation." Indeed.