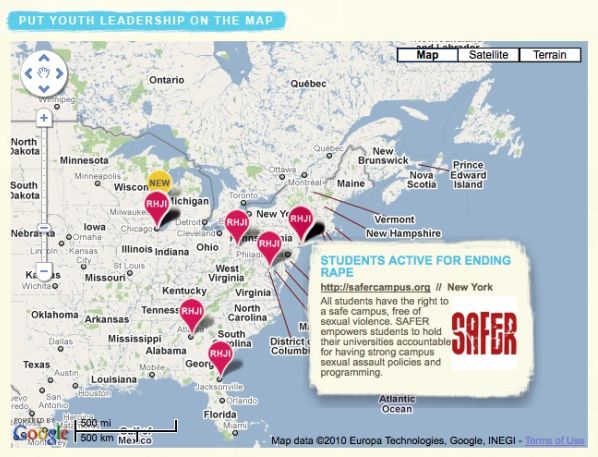 The Third Wave Foundation, an awesome organization dedicated to funding social justice work lead by young folks, just launched a new project called Put Youth Leadership on the Map.
It's a project that attempts to catalog all of the social justice work, lead by young people, going on around the country. The result is an awesome visual that shows exactly where all the young feminists are.
So the next time there is another big news story asking about our generation of activists, we'll have an answer.
Go check it out, and add your organization or group! You can even add yourself as an individual activist.