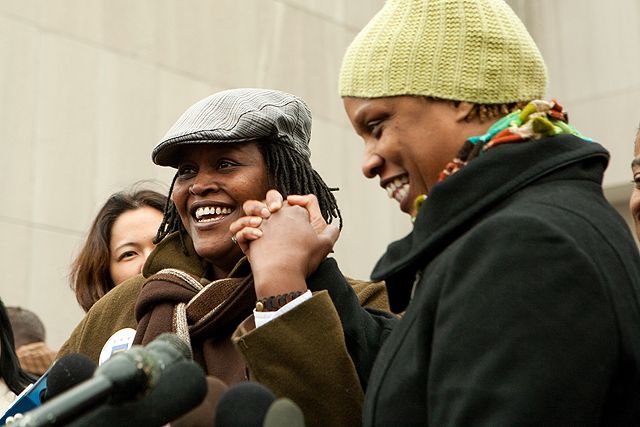 Photo from DCist.
It's a big day in the nation's capital as same sex couples are able to apply for marriage licenses for the first time. A collection of stories from around the web:
The first couples in DC to apply for marriage licenses. And here's a profile of couple #1.
Gay marriage day in pictures. And even more pictures.
Westboro Baptist Church shows up to protest, wave around angry signs about how God hates pretty much everybody, shout things that make no sense, are largely ignored. "This nation's DOOM will come!" Photos of fab counter-protesters here.
RHRealityCheck has a roundup of gay marriage news in DC and beyond.
Congratulations to everyone who got their marriage license today!