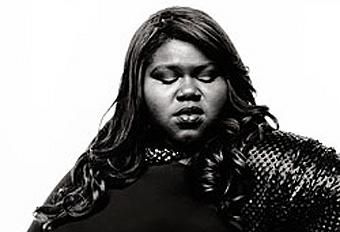 I love this quote, from Precious star Gabourey Sidibe:
"They try to paint the picture that I was this downtrodden, ugly girl who was unpopular in school and in life, and then I got this role and now I'm awesome," says the actress. "But the truth is that I've been awesome, and then I got this role."
And this one, too:
"I learned to love myself, because I sleep with myself every night and I wake up with myself every morning, and if I don't like myself, there's no reason to even live the life. I love the way I look. I'm fine with it. And if my body changes, I'll be fine with that."
Beautiful words from a beautiful woman.