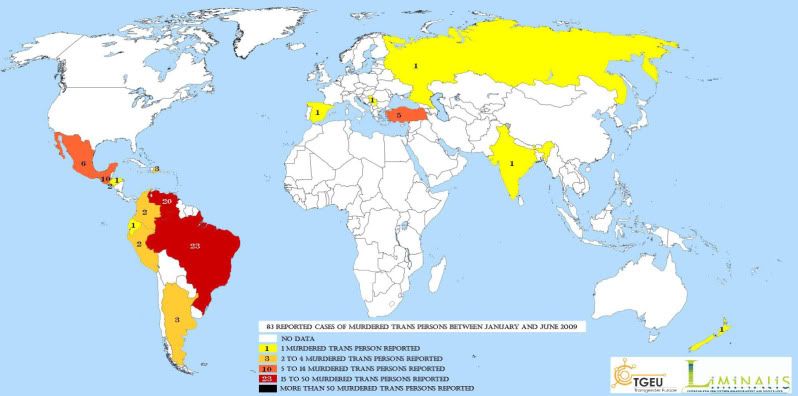 View full size
And this is just what's being reported, according to new research just released on violence against trans people worldwide. Transgender Europe (TGEU) is working with the multilingual online magazine Liminalis on a collaborative project titled, /Trans Murder Monitoring Project/. According to their results:
The very preliminary results of the first step of this project have revealed a total of 204 cases of reported murders of trans people world wide in the last 1 1/2 years. 121 cases of murdered trans people have been reported in 2008. From January to June 2009 already 83 cases of murdered trans people have been reported.
Furthermore, the preliminary results show an increase in the number of reports of murdered trans people over the last years. Since the beginning of 2008 the murder of a trans person is reported every third day, on average.