In a talk I gave a couple of weeks ago in Virginia, I mentioned how the covers of anti-"hook up culture" publications often depict women as disheveled and distraught. Since I didn't get to show folks what I meant then, I thought I could post a couple now for your viewing pleasure (or perhaps more accurately, viewing horror).
Here's a study funded by the Independent Women's Forum, Hooking Up, Hanging Out and Hoping for Mr. Right.


The cover of Laura Sessions Stepp's Unhooked is a bit more subtle, simply showing a faceless woman taking her shirt off.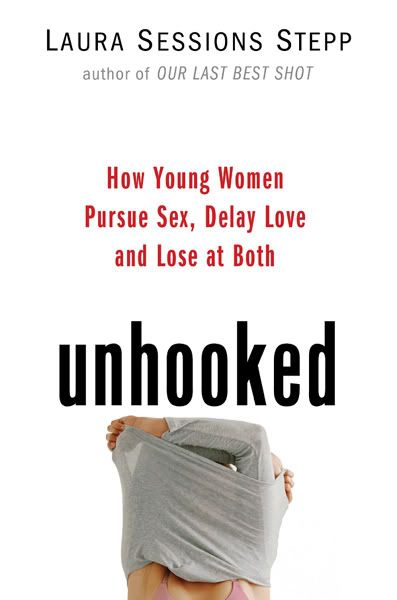 But it's Miriam Grossman's Unprotected that really takes the shaming cake, with two different covers relaying the same sad message.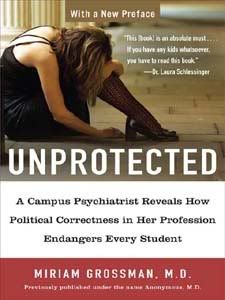 I wonder why Grossman decided to go with such a decidedly upbeat cover for her publication with the Clare Boothe Luce Policy Institute – Sense & Sexuality. (Since she's pretty grim in the book – telling readers that young women who have pre-marital sex are likely to end up depressed, diseased drop outs.) I'd like to think it's because the word 'rectum' looks so pretty in cursive.
If anyone has any more anti-hook up covers, link them in comments!