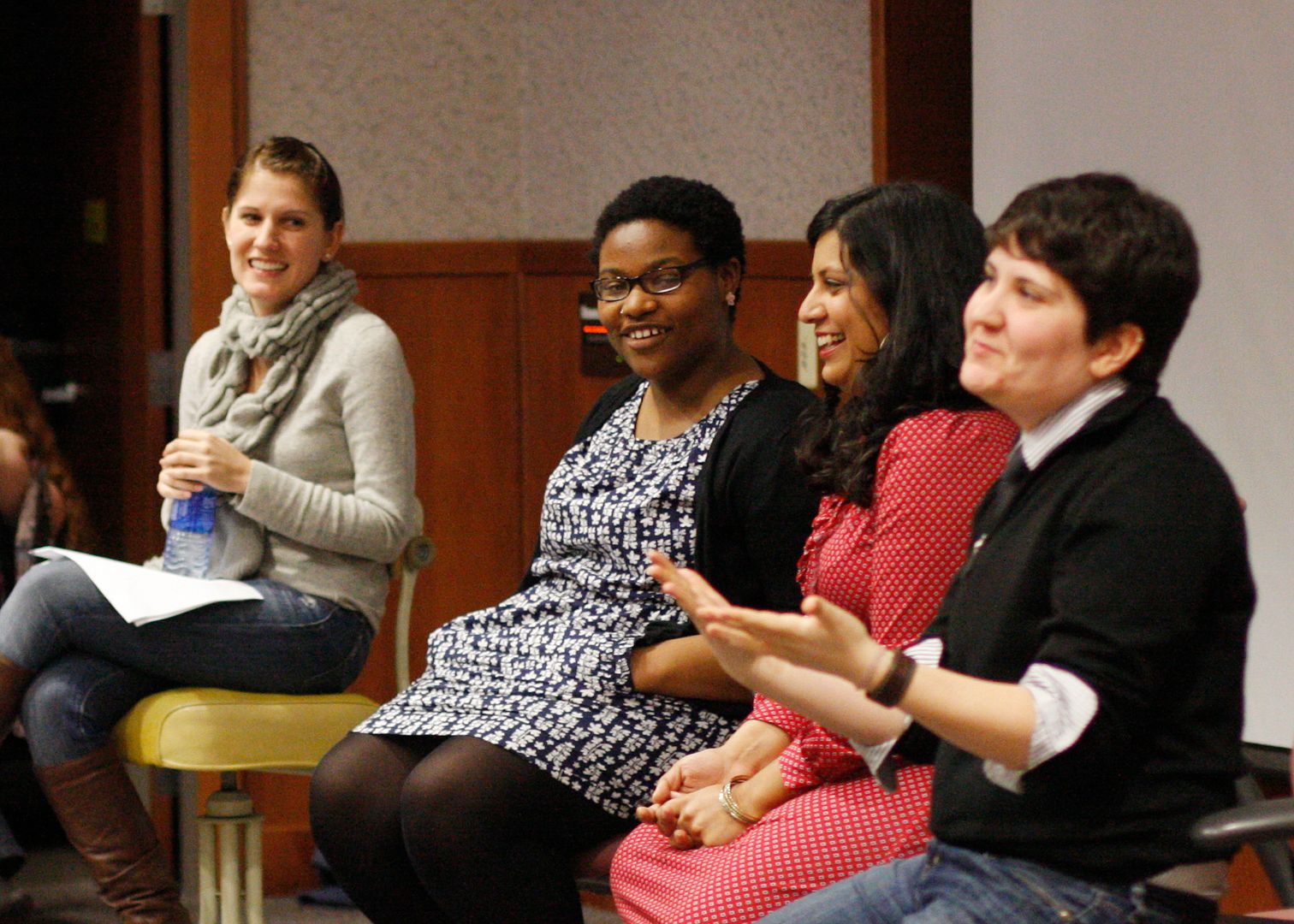 The Feministing crew is currently in the third year of our speaking tour, Feministing: Offline and Unfiltered. We travel to colleges and community centers, bringing you our own snarky, passionate brand of feminism in person. And now is a great time to begin setting up a spring event for your campus!
The keynote panel features a group of our award-winning Editors, and Contributors are joining us on the tour this year as well. We cover a range of hot topics, tailoring our talks to your community's particular interests, followed by a lengthy Q&A. We invite a student panelist from your campus to bring a local perspective as well. We can also conduct interactive workshops on blogging and online activism for student or community groups. Yep, you can learn all our blogging tricks of the trade direct from the Feministing crew. We see spreading the word about the activist potential of blogging and educating people about the tools to make it happen as central to our mission. We can also come speak to classes individually, have dinner with students, or just meet and hang as part of our visit.
Spring is a great time to bring us to your school. Annual events like VDay and Women's History Month are great for bringing your community's attention to feminist issues. Now is the time to make it happen: as a former campus organizer, I remember it always took longer to get all the logistics of an event together than I thought it would. If your school is a little less busy in January, it's a particularly good moment to focus on organizing before classes eat all your time again.
We work with a number of different budgets to suit a variety of groups' needs. If you're interested in bringing Feministing to your center, campus or organization, email us here (tpaperny[at]gmail[dot]com) for more information on fees and availability. We hope to see you this spring!