It's been a big day. Frankly, we're all experiencing a bit of election fatigue and are somewhat tired of reading election-related news and analysis (although there is plenty of great stuff out there). Instead, here are some of our favorite images from the post-election news cycle!
The Obamas take a victory lap on election night 2012. Credit: SAUL LOEB/AFP/Getty Images.
Beyonce celebrates the victory with a saucy if short-lived (it was quickly taken down) post on her Tumblr.

Celebrating. Via.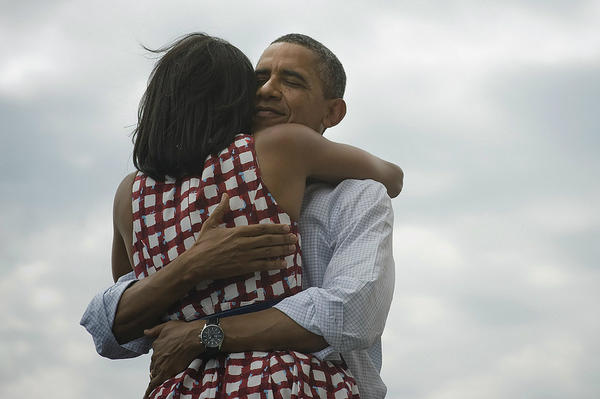 More celebrating from the First couple. Via. (Update: this image has now  beenproclaimed "social media's most-shared image ever"!)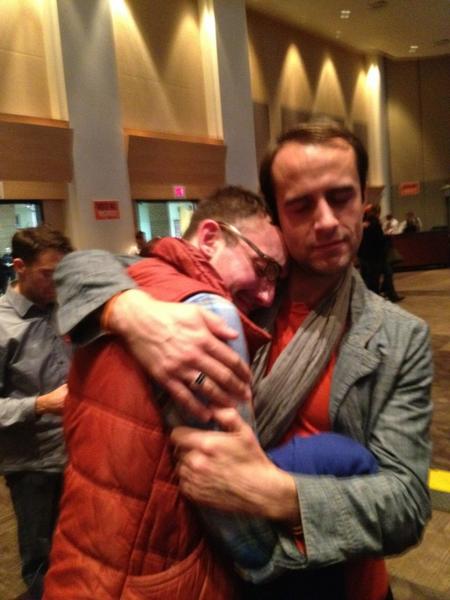 An emotional couple celebrating the defeat of a Minnesota Marriage amendment that would have banned gay marriage. Via.
'Nuff said. Via.
Image via longtime commenter Sam Lindsay-Levine
For more amazing election-related images, check out Ann's GIF roundup and or try this Tumblr.