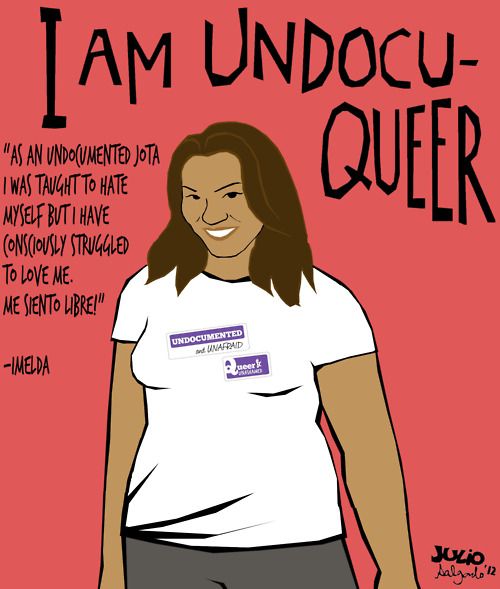 "I am UndocuQueer!" is an art project that aims to give undocumented queers "more of a presence in the discussion of migrant rights." Follow the link to submit your own photo.
In a surprise move, Morocco's new prime minister is planning to allow abortions in cases of rape and incest.
The traveling exhibit "Freedom's Sisters" explores the role of women in the civil rights movement.
"Portraying the cis male's penis as some flaccid underdog in the organ olympics is wrong, wrong wrong wrong."
Fantasy writer Jim C. Hines tries pose like the women on fantasy book covers.
A coalition of health groups released new national standards for comprehensive sex education.
Roxane Gay responds to Lev Grossman's (very white, very male) list of books he's looking forward to in 2012 with a list of her own.
Contraceptive use in Ethiopia has doubled in the last five years.
Kim Novak joins the ranks of celebrities who inappropriately compare things that are not rape to rape.
The Obama administration says the U.S. can't be sued by Guatemalans who, in a horrifying experiment to test penicillin, were exposed to STDs by U.S. researchers in the 1940s.
Anti-choicers bring out four-year-olds to testify in support of Ohio's Heartbeat bill.
A douchebag Tennessee representative thinks allowing trans people to access public bathrooms will take us "down a slippery slope of depravity."
On The Issues' winter issue is all about abortion.
A provocative piece about the parallels between female genital cutting and breast implantation.
What have you been writing/reading/watching/learning this week?