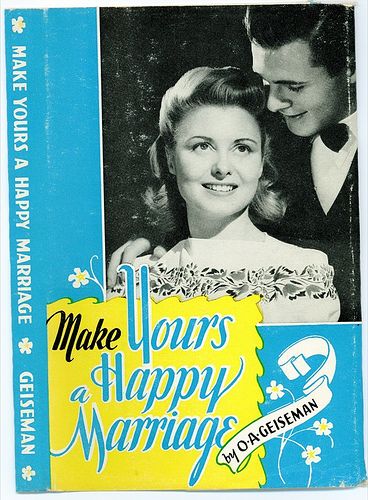 Last month, a new interpretation of Chinese law went into effect that awards ownership of property bought before marriage to the original buyer, rather than to the couple jointly, as the law had previously been.
It's easy to see how this change would mostly affect women, and could threaten the economic security of divorced Chinese women, especially considering how ingrained male home ownership is in Chinese culture: Chinese men traditionally buy a home before they marry, and many parents start a "home-purchase fund" for their child as soon as they know it is male. One article even reports that "a marriage entered into when the male does not have a house to provide is referred to as a 'naked wedding.'"
While there are some cultural considerations here, the link between gender equity and divorce law, and the threat of disempowerment for women divorcees, is far from culturally specific.
"If there's one thing feminists love, it's divorce," Phyllis Schlafly, leading social conservative, anti-feminist, and Bachmann pal has famously claimed.
Other anti-feminists have gone so far as to blame feminists for allegedly skyrocketing divorce rates. While there is a link between feminism and the right to divorce on equal terms, Amanda Marcotte has thoroughly debunked this whole "feminists love/cause divorce" thing here, and she's not the only one. In her words, "the scholarship is mounting that demonstrates that far from breaking up families, feminism has managed to spare the subsequent generations from miseries that were far more certain in a prior era."
As untrue as it is that feminists love divorce, the converse is certainly true: anti-feminists and social conservatives have a vested interest in condemning it in the name of promoting "family values" and "traditional marriage".
Case in point: remember when Michele Bachmann signed that social conservative pledge called "The Marriage Vow – A Declaration of Dependence upon Marriage and Family" that was anti-abortion, anti-same sex marriage, anti-porn, and more? You may also remember that it got a lot of negative attention for saying that black children were better off during slavery because they were more likely to be born to a two parent home.
Well, a lesser known provision in that pledge condemned the American propensity for "quickie divorce", promoting "extended second chance or cooling-off periods" to dissuade against it and lobbying for a 2011 law called the "Parental Divorce Reduction Act". This is a radical bill that would require parents of minor children "to participate in four to eight hours of face-to-face divorce education classes" before filing for divorce which they would pay for themselves. After completing the classes, the parents would then need to wait an additional eight months before they may file for divorce, you know, for "reflection and reconciliation." I couldn't make this stuff up.
From the pledge:
Social protections, especially for women and children, have been evaporating as we have collectively "debased the currency" of marriage. This debasement continues as a function of adultery; "quickie divorce;" physical and verbal spousal abuse; non-committal co-habitation…
As terrible as the new divorce law in China is– and it is undeniably terrible– it is not just happening in its own bubble, totally disconnected from U.S. politics, an ocean and culture away. If the U.S. social conservative movement had it their way, divorce would be the opposite of "quickie", meaning bureaucratic, more expensive than it already is, difficult to obtain, and less just, which is what the new interpretation of Chinese marriage law effectively does. One thing is clear: de-incentivizing divorce with threats of time or money loss is a rights violation and is bad for women.