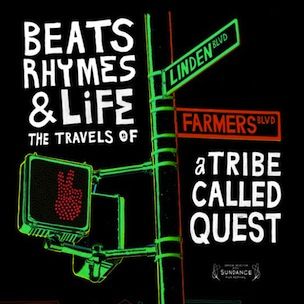 I didn't know what to expect when I went to see "Beats, Rhymes & Life: The Travels of A Tribe Called Quest," a documentary directed by Michael Rapaport. A Tribe Called Quest is no doubt one of the most influential and groundbreaking hip hop groups to ever live. So of course I was curious. But there's been so much drama surrounding the thing! Quibbles and quarrels around content, production, and credit made me skeptical from the jump. Perpetual critic Armond White panned it to Jay Smooth's unsurprise, but many have praised it for elevating hip hop to new heights and doing justice to a somewhat complicated story about culture, genre, and stardom in just under 90 minutes.
I fall more in the latter camp, and felt overall that the documentary was an important one. The director has said that A Tribe Called Quest meant the same thing as the Beatles, Led Zeppelin or the Rolling Stones to him, so his goal was to treat them the same way those groups have been documented over the years. I find this goal admirable, and quite necessary given hip hop's historical struggle to gain legitimacy as a valid and critically acclaimed music genre in its own right.
There's no doubt ATCQ transformed the genre and opened new ears and hearts to hip hop, but their story is interesting to me both as a hip hop fan and as a writer who hopes to cause some changes in consciousness herself. What was perhaps most surprising to me about the documentary was how much of a necessary spotlight it shone on friendships among black men.
There's a point in the film when Jarobi White, a member of the original Tribe who left after the first album, literally breaks down in tears talking about his friend and fellow group member Phife's diabetes. He talks about being so concerned for his friend's well being that he went to go stay with him in another city, away from his wife and family, to cook healthy meals for him. His genuine tears of concern for a childhood friend make for one of the most compelling scenes of the documentary. It was this sort of brotherhood, rather than the well-publicized "beef" between Q-tip and Phife, that made for an interesting watch, in my mind.
A recurring theme throughout the documentary was the importance of the "energy" of the group and the effect of their tumultuous dynamic on their musical output. Every detail right down to geographical location had an effect on their group dynamic, and thus on their art. So while I'll refrain from weighing in on the Q-tip/Phife drama, because others have done that and there doesn't seem to be much left to say, what I will say is that watching the documentary made me think about my own Feministing crew here and what we can do to strengthen our internal group dynamic, preserve our friendships with each other, and make sure that we are able to keep collaborating on this blog in a way that's meaningful to us and our readers.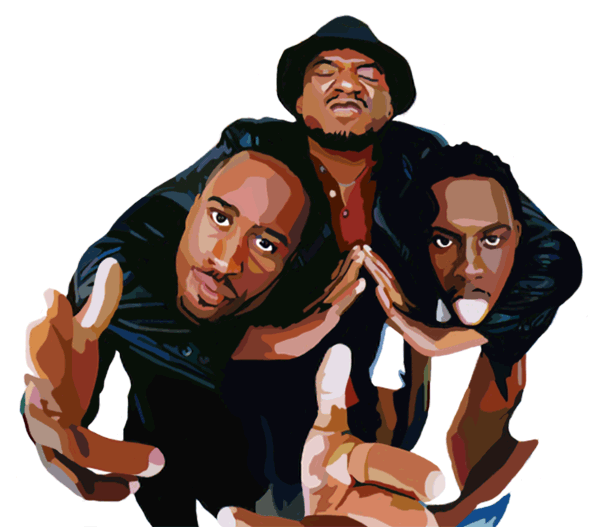 Another fun fact about this documentary is that feminism gets a (sort of) shoutout! In a much written about scene in which Q-tip reveals the drums he sampled for "Can I Kick It?", he mentions that he picked up the record that would later become the sample in part because he recognized one of its song titles "Who's Afraid of Virginia Woolf". Don't let anyone ever tell you feminism hasn't had a recognizable impact on hip hop

But seriously, check the trailer below and go see this documentary if you like watching things about hip hop, friendship, and/or the 90′s!
Click here for the theatrical release schedule for "Beats, Rhymes & Life: The Travels of A Tribe Called Quest."