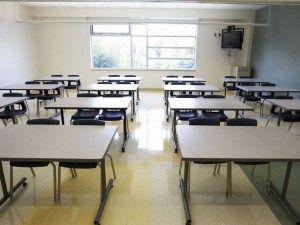 Anoka-Hennepin School District in Minnesota is one of many districts in the country that has what they call a "neutrality policy" in their anti-bullying rules when it comes to LGBT students — in other words, they ignore them. But considering the district has also experienced seven student suicides in less than two years, this policy may be much more problematic than that.
This is why the U. S. Justice Department and the Department of Education's Office of Civil Rights is in the process of an investigation into the district to further research what they report as "allegations of harassment and discrimination [...] based on sex, including peer-on-peer harassment based on not conforming to gender stereotypes," reports Michael Hamar at Bilerico.
These kinds of "faux neutrality" policies are implemented in a number of states, and fervently pushed by "family values" organizations such as Focus on the Family. The seemingly harmless language of neutrality within this district's policy tells school authorities to "remain neutral on matters regarding sexual orientation" and that "such matters are best addressed within individual family homes, churches or community organizations." But to me, this sounds like it effectively makes schools exempt from addressing anti-LGBT bullying altogether; in other words, complaints by bullied LGBT students can be be more or less ignored.
And that is what seems to be happening across the board (just a couple of examples are in Hamar's piece), which Sam Wolfe of the Southern Poverty Law Center calls a "gag policy." This not only further marginalizes LGBT students more than they already are, but leaves them to be bullied with little to no action taken.
Conservatives' argument time and time again around anti-bullying policies is that they merely want to "protect the children" from The Big Gay Agenda. But let's be real: The only thing these policies are protecting is their and their children's bigoted and harmful actions. And to potentially sacrifice youth's lives for that? That, to me, is criminal.