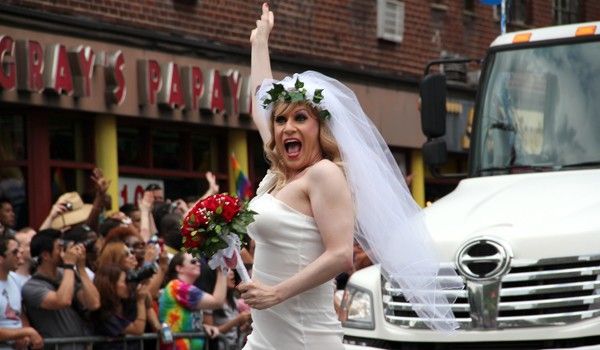 Photo: WNYC
Here's a great slideshow from this weekend's NYC Gay Pride Parade.
"I've never sent anyone a thanks-for-finally-getting-it-together-to-support-my-basic-human-rights card, and I'm not going to start now." That's Nancy Goldstein, writing at The Nation, about the New York same sex marriage victory.
Similarly, the New York Times editorial board is telling President Obama, whose views on gay marriage are "evolving," to evolve faster.
At Slate, June Thomas is writing a series on the possible demise of the gay bar.
Today is National HIV Testing Day.
A color-coded illustration of just how much American maternity leave policy sucks.
Women in the Colombian town of Barbacoas are staging a Lysistrata-style protest in order to get a road fixed.