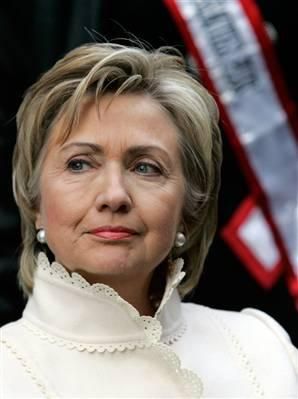 You may have heard about women in Saudi Arabia organizing a plan to jointly defy the women's driving ban by encouraging women with international driver's licenses to get in their cars and drive on June 17.
Yesterday Secretary of State Hillary Clinton responded to the demands of these Saudi activists and spoke out in support of the right of Saudi women to drive.
"What these women are doing is brave and what they are seeking is right," Clinton said. "The effort belongs to them. I am moved by it and I support them."
As Bloomberg reports, this comment was made a day after her spokeswoman advocated "quiet diplomacy" as a more effective way to tackle the issue, and also just a few days after a coalition of Saudi activists released a letter that they had sent earlier in the month calling on Clinton to publicly express her support for their efforts.
In Saudi Arabia, women aren't allowed to apply for a driver's license, though some drive when they're in desert areas away from cities. They also can't travel or get an education without male approval, and are forbidden from mixing with unrelated men in public places.
I think it's really awesome that Clinton is speaking out in support of the women, not only because it's the right thing to do, but also because it shows that she has her ear to the ground and is open to being responsive to the needs of grassroots activists and organizers, perhaps in other contexts as well.
Clinton is not the only high-ranking U.S. politician to express solidarity with the Saudi women who are protesting the driving ban, nor is she the first.
House Minority Leader Nancy Pelosi showed her solidarity days ago with an adorable June 17th tweet:
"Beep beep and solidarity to the Saudi women & supporters challenging the driving ban!"