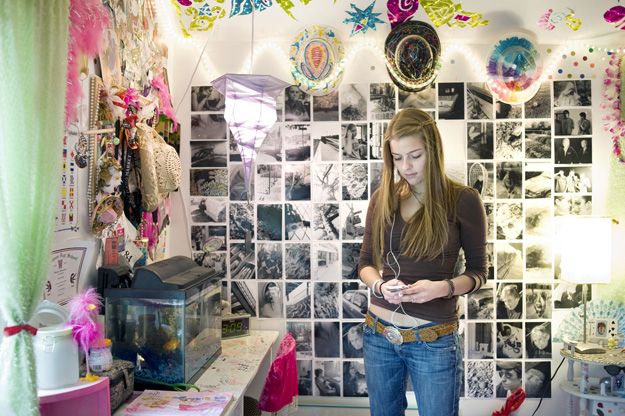 Check out this great photo series by Rania Matar appropriately entitled "A Girl and her Room" featuring girls from Massachusetts to Beirut. From the project statement:
"I originally let the girls choose the place of their choice and was slowly welcomed into their bedrooms, an area that is theirs, that they can fully control, decorate, trash and be themselves in – within an outside world that is often intimidating. I spent time with each girl, so she was comfortable with me and was able to let down her guards, free of any preconception of what she would like to portray consciously. I was fascinated to discover a person on the cusp on becoming an adult, but desperately holding on to the child she just barely left behind. A person on the edge between two worlds, trying to come to terms with this transitional time in her life and adjust to the person she is becoming."
And if you need to get the terrible taste of that Germany ad out of your mouth, take a look at her series of veiled and unveiled women in Lebanon. Beautiful.