Some new research provides definitive proof of what many media watchdogs and feminists have been saying for awhile: media representation matters, and especially in regards to portrayal of sex and sexuality, certain groups seem to continuously get the shaft (NO pun intended, I swear). In this case, older women and black people expressed the most discontent, with most women aged 50-75 saying they wanted more focus on their sexual desire, and most black people desiring less.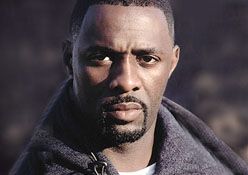 From the Guardian article:
Sixty-one percent of women between the ages of 50 and 75 questioned for a UK Film Council survey of 4,315 people said women of their age were portrayed on the big screen as not having sexual needs or desires. Half said they were comfortable with older women being seen as attractive to younger men. Seven in 10 also felt that their group was generally under-represented in films and that younger women were glamorised.

In contrast, two-thirds of black African and Caribbean people said black characters were portrayed as being overly sexual. Eighty percent of the gay people questioned felt gay characters' sexuality commanded disproportionate attention.

The survey highlighted a series of stereotypes and imbalances in films, with 80% of black respondents also believing films contained too many black drug dealers, and 74% calling for more superheroes who are not white males.
Also notable:
Almost three-quarters of eastern Europeans who participated pointed to a tendency to portray them as poor, while 74% of Asian respondents said films failed to represent their culture authentically.
Almost as newsworthy as the findings themselves is the lack of media attention surrounding them, as well as the way the data has been framed when it is covered. I'm unsure why the Guardian decided to lead their story with the findings about older women, especially since the discontent expressed by blacks was so much stronger and more statistically significant (75% vs 61%) and represented the views of an entire racial group, rather than a group of a specific age and gender. Either way, I'm glad to see an attempt at quantifying the discontent that has been expressed so often. The UK Film Council has made it pretty clear that they see these survey results as the start of change.
As the Guardian reports, Mary FitzPatrick, head of diversity at the UK Film Council said: "Film has the ability to change behaviour and shift opinion, so we in the industry all have a responsibility to ensure that these findings are not ignored."
Word.